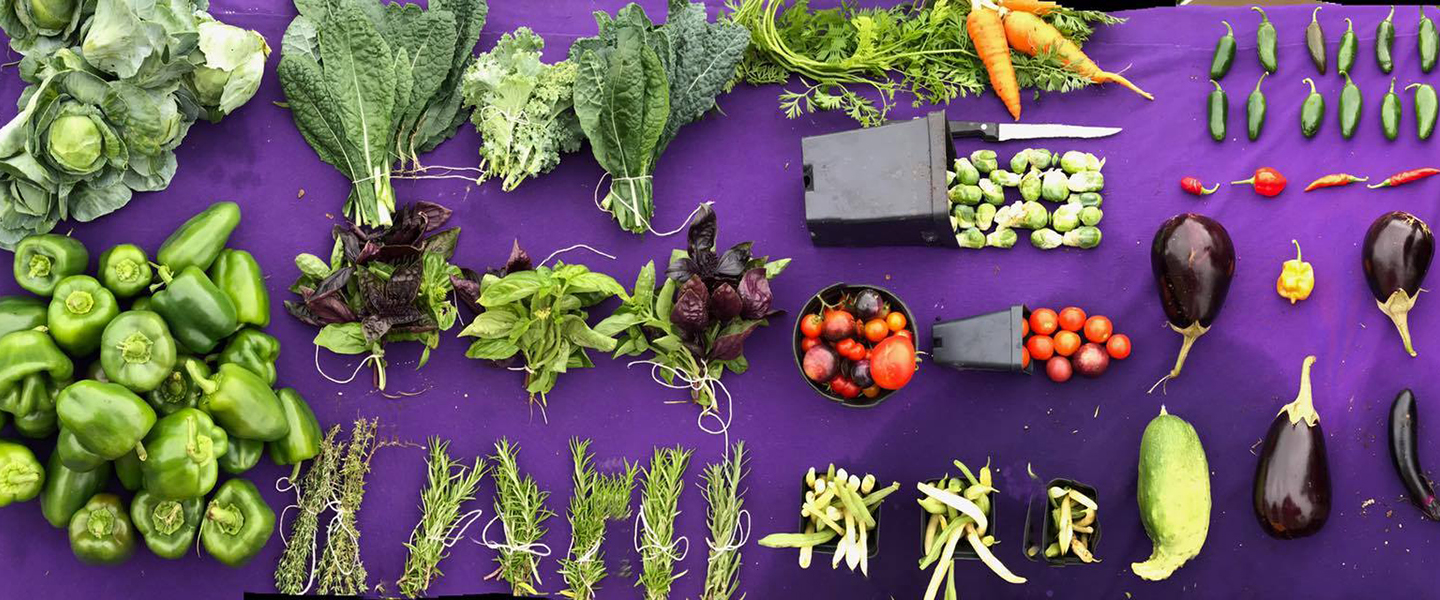 Student Group Feature: Wild Roots and Plant-It-Purple
Northwestern students are trying their hands at growing their own produce in gardens located on campus in Evanston. The gardens offer students opportunities to contribute to local, sustainable food production while enjoying working together outdoors. Wild Roots is an undergraduate student organization that cares for a garden outside Norris Center, and Plant-It-Purple is a graduate student group that makes use of planters in the Technological Institute courtyard.
Wild Roots
Wild Roots Garden was founded in the fall of 2009 through collaboration between One Book One Northwestern, several undergraduate environmental student organizations, Facilities Management, Plant-It-Purple, and Norris University Center. Today, undergraduate students manage the Wild Roots garden on the north lawn of Norris University Center with support from Facilities Management.
The group is led by co-presidents, senior Rose Grenen and sophomore Ali Ruxin, and a growing number of executive members. They strive to get as many students involved with the garden as possible. Wild Root's mission is to connect students to the earth and each other, to serve the evolving educational and social needs of the Northwestern community, and to inspire students to think critically about food through conversations about sustainability, social justice, and our food system.
The majority of the garden's fresh produce is harvested and donated to the chefs in the Norris dining facilities. However, in the fall of 2016 the group held its first farmer's market to make produce available to students. And although the organization is focused on growing vegetables, fruits, and herbs, members are also involved in a variety of endeavors outside the garden. They work with Orrington elementary school to run lessons on gardening and sustainability, and they collaborate with other student organizations to run events such as cooking demonstrations and movie screenings.
"The momentum and excitement behind Wild Roots is really picking up this year. We have a busy spring ahead, filled with events, field trips and possibly even some construction in the garden," said Rose Grenen.
There is some uncertainty about the future location of the garden due to the plans to replace Norris with a new University Commons building. However, sustainNU and Facilities Management staff are working with the group to ensure continued access to a garden space on campus.
To get involved, connect with Wild Roots on Facebook or contact the group at nuwildroots@gmail.com.
Plant-It-Purple
Plant-It-Purple is a graduate student gardening group that cultivates a unique, community-building experience centered on the Grad Garden, a space within the Technological Institute courtyard. This garden has been maintained by graduate students for almost a decade. The group has year-round projects and events to expand every gardener's horizons.
This February, a seed starting event marked the beginning of a new year. Seedlings will be transplanted in March to prepare for the upcoming season. Throughout the summer, group members harvest the plants, check on their progress, and bring fresh produce back home. They even have houseplant planting events and giveaways during winter.
If you want to make your thumb a little greener, check out the latest news on our Plant-It Purple Graduate Gardens' Facebook page.