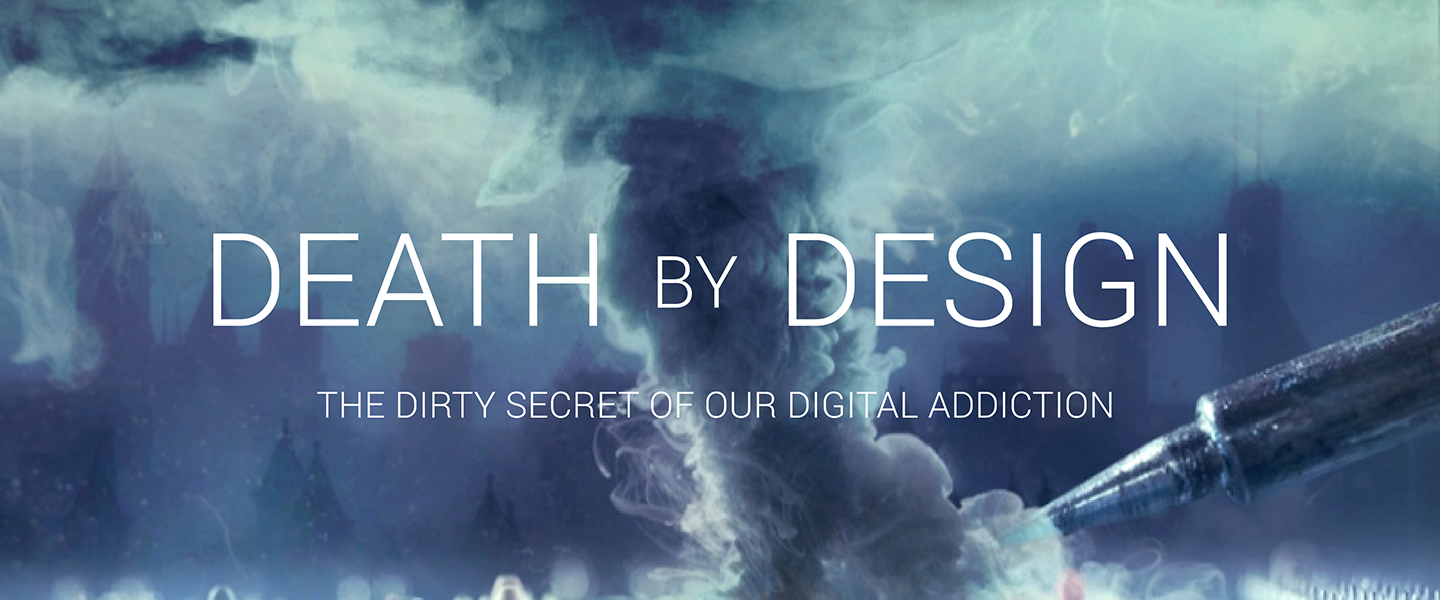 One Earth Film Festival Screening at Northwestern
On March 8, Northwestern will host a screening of Death by Design, a documentary that explores the startling environmental and social impacts of the electronics industry. The screening will take place at 7 p.m. at the McCormick Auditorium in Norris University Center. This event is part of the One Earth Film Festival, which runs March 3 through 12 at venues across the Chicago area. The festival features films about climate change, sustainable food, environmental health, resource conservation, and other environmental issues.
In Death by Design, filmmaker Sue Williams investigates the lifecycle of the electronics that people have come to rely on in their daily lives. Her investigation spans the globe and reveals a dark side of the industry that produces cell phones, tablets, computers, and other devices that have become central to modern life. From secretive factories in China to the high tech corridors of Silicon Valley, Death by Design tells a story of environmental degradation, health tragedies, and the fast approaching tipping point between consumerism and sustainability.
The screening at Northwestern is sponsored by sustainNU, the Institute for Sustainability and Energy at Northwestern, the Associated Student Government Sustainability Committee, and Students for Ecological and Environmental Development.
This event is free of charge and is open to Northwestern students, faculty, and staff, as well as members of the broader community.
After the screening there will be a brief facilitated discussion, offering an opportunity for audience members to reflect on the film and share their reactions. Also, Julie Cahillane, Northwestern's manager of waste and recycling, will provide information about proper disposal of obsolete electronics.
Tickets are available at no cost.
Visit the One Earth Film Festival website to find additional film screenings around the Chicago area.