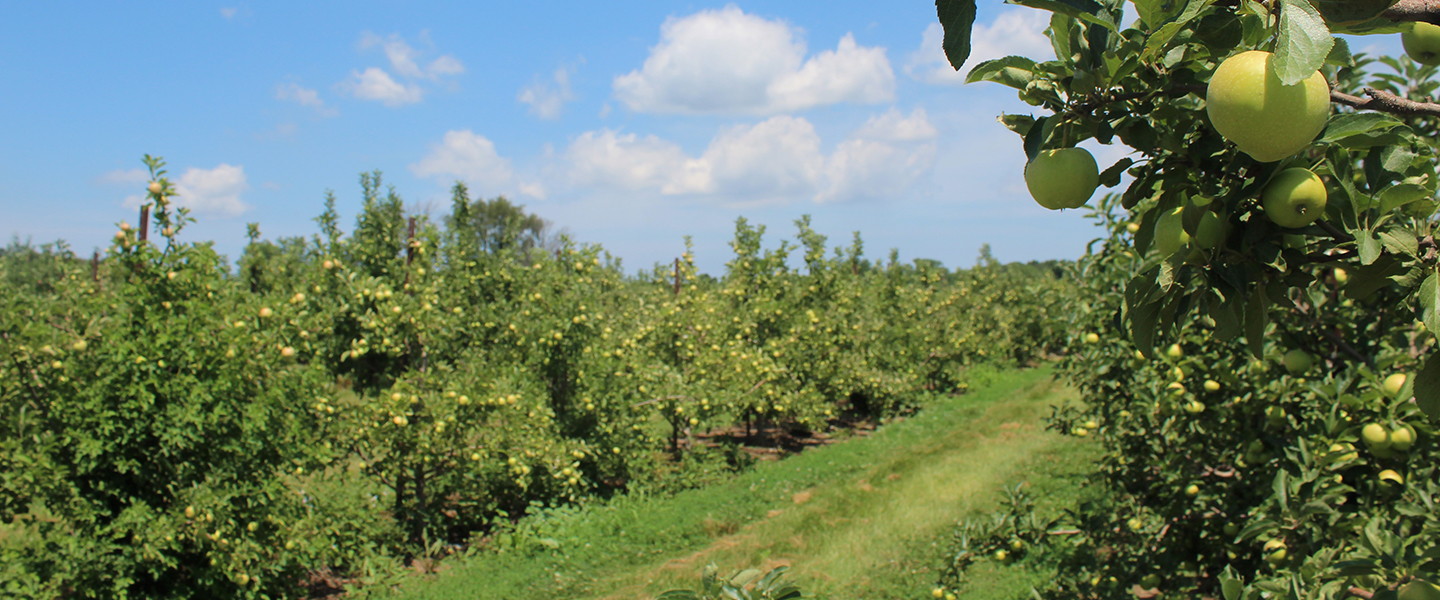 Local Produce and Real Food at Northwestern Dining
Purchasing locally grown produce is part of Northwestern Dining's commitment to sustainability and to meeting the University's needs. Locally grown produce not only ensures fresh, great tasting, and nutritious food, it supports the local communities, including local farmers and artisan producers. Northwestern Dining's definition of "local" is produce that is grown and delivered in the same state or geographic location.
To meet the University's needs, Northwestern Dining has a specialized database that matches local farms to distributors in the Midwest region such as Midwest Foods. This "Local Produce Farmer Listing" shows which of the more than 600 farmers in our supplier community are growing the food we serve and whether that food is locally grown, organic, or sustainably grown. Since the start of 2016 fall quarter, Northwestern Dining's residential dining halls have sourced and purchased just under $28,000 of locally grown produce. This includes produce like carrots, tomatoes, squash, and more from farms like Windy City Harvest, Mighty Vines, Garwood Orchards and Parrfection Produce.
In addition to our commitment to increasing our purchase of locally grown produce, Northwestern Dining is working with Real Food at NU (NURF) to reach the goal of 20 percent Real Food by 2020, as outlined in the Real Food Challenge Commitment signed by President Schapiro in 2015. Real Food is defined as food that is produced locally and through systems that are fair, ecologically sound, and humane.
In April of last year, NURF finished the baseline Real Food calculator and determined that Northwestern University sourced just over 3 percent Real Food in 2014 to 2015 academic year. This year, Northwestern Dining estimates that our percentage has increased to more than 6 percent, but final numbers have not yet been confirmed or reported by Real Food.
NURF and Northwestern Dining are working together to find producers and products that qualify as Real. We are looking into producers such as Sea to Table and Local Foods, and making product shifts to Real Food, including a mass change to ordering sustainable organic grains. We now have four paid NURF interns working with Northwestern Dining every week to identify possible shifts to Real Food products and to calculate our new percentage each year.
To help increase that percentage and raise student awareness of Real Food and the work that we are doing, Northwestern Dining and NURF have established monthly Real Food Days. The third Monday of every month is Real Food Day in all dining halls. On Real Food Days, Real Food is served for lunch, and the meal is accompanied by educational signage. We've also developed year-round promotional materials to educate the student body about Real Food and its role in addressing sustainable, humane, fair, and local food production.