Soaking up the summer sun and sustainability
Miranda, Brendan, and Gabby have had exciting summers writing, researching, and advocating for a healthier and happier planet. Read on to learn about their sustainability-related internships and what they have gotten from their experiences.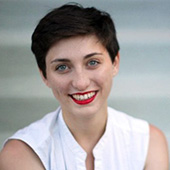 Miranda Cawley
Company/Organization: Circle of Blue
Position: Editorial Intern
Duration of position: June - Mid-September and I might continue as a freelance writer

How this position relates to sustainability:Circle of Blue is an environmental media organization that "provides relevant, reliable, and actionable on-the-ground information about the world's resource crises. With an intense focus on water and its relationships to food, energy, and health, Circle of Blue has created a breakthrough model of front-line reporting, data collection, design, and convening that has evolved with the world's need to spur new methodology in science, collaboration, innovation, and response."

Main duties: As an editorial intern, I have been researching and writing weekly briefs about water in Latin America, reporting on Great Lakes water challenges, managing social media, compiling research for larger, international projects, and helping with grant proposals.

What you learned: I'm learning a lot about the process of writing and reporting for the web, and about how media organizations can partner strategically with environmental organizations to help solve problems.

Best part of the internship: It's a tie between working at a media organization that shares my values and allows me to write about exactly the things I care about, and sampling Northern Michigan's wonderful array of local and organic foods!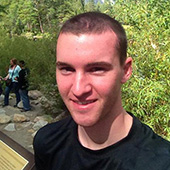 Brendan McManus
Company/Organization: Sierra Club (Massachusetts Chapter)
Position: Policy Intern
Duration: June - Late August

How this position relates to sustainability:The Sierra Club is the nation's oldest grassroots environmental organization. The Massachusetts local chapter has a 40-year legacy of protecting the environment with successful legislative, advocacy, and educational campaigns.

Main duties: As a policy intern, I am researching the best coastal erosion solutions. I also do environmental policy work as it relates to towns in Massachusetts, Massachusetts as a state, and national regulations. I am interviewing various NGOs about beach nourishment, which is the process of dumping or pumping sand from elsewhere onto an eroding shoreline to ensure the beach stays intact.

What you learned: I learned how environmental policy works on the town, state, and federal levels, which will be useful in my future career.

Best part of internship: My boss is out in Hawaii, where he is a marine biologist, so I get to work from home all summer.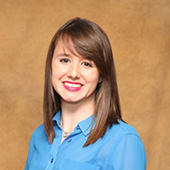 Gabby Petrelli
Company/Organization: The Green Chicago Restaurant Coalition
Position: Environmental Intern
Duration of position: Mid-June - Early September and possibly throughout the academic year.

How this position relates to sustainability:Green Chicago Restaurant Coalition (GCRC) is a registered 501(c)(3) charitable organization dedicated to protecting the environment and conserving natural resources by helping the Chicago foodservice industry reduce its collective environmental footprint.

Main duties: As Environmental Intern, I've assisted with sustainability audits at the three commercial kitchens in McCormick Place. However, my main project has been researching and brainstorming content ideas for the creation of a sustainable food guide to help Chicago-area consumers make more sustainable food choices both at the grocery store and when going out to eat.

What you learned: So far, I've learned a lot about Chicago's growing number of green restaurants, grocers, butchers and other food service providers and what it means for them to be "sustainable." While people might have slightly different definitions of "sustainable" food, there is always a strong tie between food that is good for the environment and food that is good for your health.

Best part of the internship: Knowing that my work can make a difference in the way people think about their food. Also finding exciting, sustainable restaurants through the GCRC network that I can try while I explore the city