Sustainable Summer Internships Offer Hands-On Experience
Northwestern students are engaged in sustainability efforts on and off campus. This summer, students Sara Johns, Bob Sherman, and Renee Wellman spent the summer working for environmental organizations in the Chicago region and beyond. Here's what they had to say about their experiences.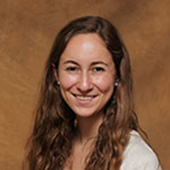 Sara Johns, Summer Intern at Howard Community College, Sustainability Department
What does this organization do for sustainability?
Howard Community College sets an example in the county and state for sustainability work. For example, the sustainability department works with the county and state to restore streams. They participate in Recyclemania, National Sustainability Day, and have signed ACUPCC (Presidents' Climate Commitment).
What did your role entail?
I had a lot of roles! One was assisting with the planning and execution of state and county funded stream restoration projects. I met with engineers and got hands-on experience with conservation planting. I also researched and designed educational tools on conservation planting and rain gardens. Another role was designing sustainability initiatives to improve the community and campus.
What did you accomplish this summer?
By the time I left at the end of the summer, one stream restoration project was nearly finished and another one had plans to begin work in the fall. I had also done a good amount of conservation planting, designed a green office program and educational materials for rain garden planting, updated the recycling program, and updated a sustainability scrapbook.
What was your favorite moment?
I have two. One was a long week of planting out in the summer heat. It was hard work but seeing our plot of herbaceous plants and trees all planted was very rewarding! The other was attending an electric vehicle (EV) readiness workshop in Washington, D.C. It was really interesting to meet people from around the D.C. area who work with EVs, and I learned a lot.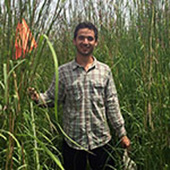 Bob Sherman, Research Assistant at the Chicago Botanic Garden – Plant Conservation Science Center
What does this organization do for sustainability?
The Chicago Botanic Garden performs research in various environmentally significant areas, such as plant and seed physiology, conservation genetics, and ecological restoration.
What did your role entail?
I went to restored prairies in the Chicago area to do species surveys, then went back to the lab to analyze data and test soil samples.
What did you accomplish this summer?
I learned a ton about what it's like being a conservation-minded scientist and discovered a new passion for plant ecology and restoration.
What was your favorite moment?
The restored prairies I was surveying were right next to Lake Michigan and had beautiful views of the Chicago skyline.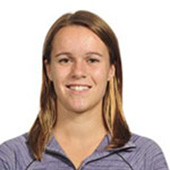 Renee Wellman, Organizing Intern at Sierra Club – Illinois Chapter
What does this organization do for sustainability?
The Sierra Club is a leading NGO that works to pass beneficial environmental policies through grassroots and advocacy efforts.
What did your role entail?
I worked with the field team, the Chicago-based volunteer group, in order to rally public support for the EPA Clean Power Plan and its implementation in Illinois. I facilitated sections of the volunteer meetings while working with these same volunteers to phone bank and collect petition signatures at farmers markets around the city. We also canvassed small businesses in order to gain business support for this regulation.
What did you accomplish this summer?
I helped sign on 100 small Chicago businesses in support of the EPA Clean Power Plan and collected hundreds of individual petitions. I really valued the opportunity to get to know many of the passionate and knowledgeable people who work and volunteer with the Sierra Club.
What was your favorite moment?
I enjoyed attending an organizing training sponsored by the Sierra Club and Illinois People's Action in Bloomington, Illinois. I met many dedicated volunteers from across the state and learned about their efforts to help their local communities and environments. It was very empowering to see so many people of different ages and backgrounds working toward the same goals.