Northwestern sees the light, and it's green!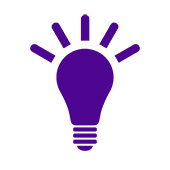 Lighting retrofits are a great investment resulting in both environmental and economic benefits as well as better light quality for building occupants. Starting in 2009 the University has been upgrading lighting in campus buildings and replacing incandescent and metal halide bulbs and less efficient T12 florescent fixtures with more energy efficient T8 and T5 fluorescents as well as light-emitting diode (LED) bulbs. While LED fixtures and bulbs cost more up front, they offer considerable savings by using 25 percent less energy. LED bulbs can last up to 25,000 hours while incandescent bulbs usually last about 2,500 hours. This leads to significant time and cost savings for the Facilities Management electricians and custodial staff who have to replace and recycle spent lamps, especially when lights are in high-ceiling applications.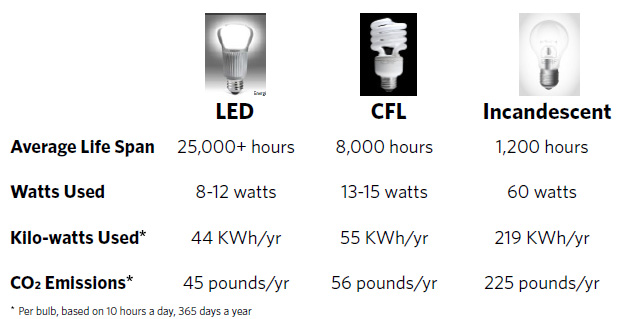 The replacement of these lights is part of a larger energy saving initiative that also includes updating lighting controls and adding occupancy sensors. Since 2009 the University has invested more than $1.5 million in existing building lighting upgrades which will save over $400,000 a year, a 3.5 year payback. (Try getting that return at your credit union!) Even the smallest project can produce significant savings. The Environmental Protection Agency (EPA) ENERGY STAR® program has a simple calculator that can be used for an initial assessment of the savings potential, but there are also considerable incentives from ComEd.
                

LED blubs are becoming the norm in new construction. Two of NU's most recent projects, the Segal Visitors Center and North Campus Parking structure employ LEDs, light sensors, dimming controls, and motion sensors to ensure that spaces are lit safely when needed for occupants and that energy is conserved when daylight is available and areas are unoccupied. Using these technologies is estimated to save over 290,000 Kilowatt-hours annually in the North Campus Garage. NU is also working in partnership with ComEd and SeventhWave, who offer free technical assistance to assess both technologies and identify incentives. This resulted in a savings of $30,000 and helped reduce the payback of this project to less than 5 years.

The next major lighting opportunities include:
1. Outdoor lighting, where NU is assessing the economics of a major retrofit program for our walkways and outdoor spaces.
2. Athletics fields, where the better quality and spectrum of LED light not only saves energy, but improves Wildcat fan's view of the game.
3. Theatrical lighting, where LED's offer dimming and color modulation for productions.

If you are interested in learning more about opportunities to save money and lower emissions in your own home, be sure to check out the EPA's ENERGY STAR® interactive guide to choosing lighting.