It pays to go green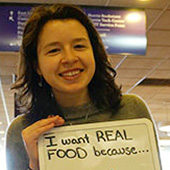 This fall, the Associated Student Government (ASG) Sustainability Committee (SusCom) released its first list of green-accredited student groups. This list included Form & Function Marketing, Campus Kitchens, the NU Outing Club, and Real Food at Northwestern (NURF). These groups were recognized as "green status" and received $100 in supplementary funding from ASG.
The green accreditation program began Spring 2014 and seeks to promote sustainability initiatives among student groups no matter their size or function. Groups are awarded points by committing to reduce their environmental footprint in several areas including purchasing food, paper usage, travel, and energy usage. Some examples are commitments to reduce paper flyers, walking, biking, or taking public transit to organization meetings and events, offer vegetarian food options during meetings and events, and request that all executive board members take the Green Pledge.
In addition, groups can earn points for holding sustainability-themed events or meeting with the ASG Green Events Consulting Team. ASG SusCom created a fun and useful Green Event Consulting Guide last year to make it easy to compost at events, reduce energy usage, and even save money. "Since the ASG Sustainability Committee was formed two years ago, we've realized that student groups needed a push to start acting more sustainably," said project lead, Mike Ziebel, "Green Accreditation was started as a way to push groups towards eco-friendly behavior."
Real Food at Northwestern, co-founded in spring 2014, has worked to make Northwestern more sustainable by educating students about "real food," defined as food that is humane, fair, local or community-based, and ecologically sound. "We chose to apply because it made sense for us as a group that names sustainability as one of our core values. This was a great way to show that value to the community," stated one of the co-founders of NURF, Colleen Fitzgerrell. "We plan to use the money to bring great events to campus and to further our campaign with some great publicity!"
Student groups will have further opportunities to earn green status recognition during winter and spring quarter. The deadline for student groups to apply during winter quarter is Friday, March 6. Interested student groups can contact Mike Ziebel for more information.