Items and Info Relevant for All Students
2021–22 One Book One Northwestern
To build community across the University, the Office of the President every year chooses a book for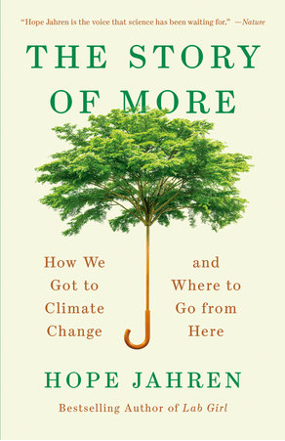 campus-wide conversation and special events. The 2021–22 selection is The Story of More: How We Got to Climate Change and Where to Go from Here by Hope Jahren.
Jahren is an award-winning scientist who has been pursuing independent research in paleobiology since 1996, when she completed her PhD at the University of California, Berkeley. She continued her research and went on to teach at the Georgia Institute of Technology and then at Johns Hopkins University. She is the recipient of three Fulbright Awards and is one of four scientists—and the only woman—to have been awarded both of the Young Investigator Medals given within the earth sciences field. She was a tenured professor at the University of Hawaii in Honolulu from 2008 to 2016 and currently holds the J. Tuzo Wilson Professorship at the University of Oslo, Norway. Jahren will give the One Book keynote address virtually in October (more details to be announced). 
A free electronic copy of the book will be sent to you in early July. Many classes and events throughout the coming year will refer to it, so it is this summer's must-read!
Health and Wellness
Your Purple Prep Checklist includes some key tasks associated with University health requirements.
Students are required to submit the Student Immunization Form for Non-Healthcare Students
Students are automatically enrolled in NU-SHIP, Northwestern's student health insurance plan. Students must either confirm or  waive NU-SHIP participation via the Coverage Selection Form.