The Prepare for Fall section includes information and tasks related to the administrative side of your preparation as a student at Northwestern.
Reading One Book One Northwestern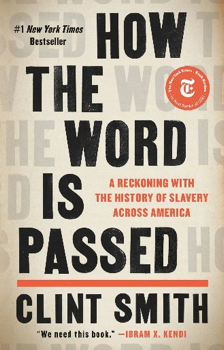 To build community across the University, the Office of the President every year chooses a book for campus-wide conversation and special events. The 2022–23 selection is How the Word Is Passed: A Reckoning with the History of Slavery Across America by Clint Smith. Smith is a staff writer at The Atlantic. He is the author of the narrative nonfiction book, How the Word Is Passed which was a #1 New York Times bestseller, winner of the National Book Critics Circle Award for Nonfiction, and selected by the New York Times as one of the 10 Best Books of 2021.
A free electronic copy of the book will be sent to you in early July. Many classes and events throughout the coming year will refer to it, so it is this summer's must-read! Reading the book is on your Purple Prep Checklist to complete by September 11.
Learn more about One Book One Northwestern.
Completing your Accounts and Profile Setup
Preparing for the Academic Experience
Preparing for Wellness Care