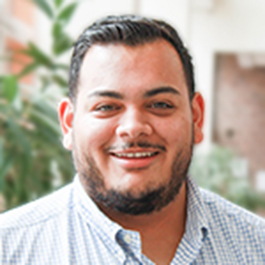 Michael Gonzalez (he/him) is the Assistant Director for New Student Experience. Michael will work with advising, leadership, and training with NSE Student Leaders. These student leaders are associated with programs and services for first-year students.
Michael is originally from San Antonio, Texas. Michael earned a Bachelor of Arts in Music from Sam Houston State University and went on to earn a Master of Education in Higher Education from the University of North Texas.

Michael is excited to be joining Northwestern and NSE and working alongside the student leaders who are integral to supporting our new and continuing Wildcats!