165th Annual Commencement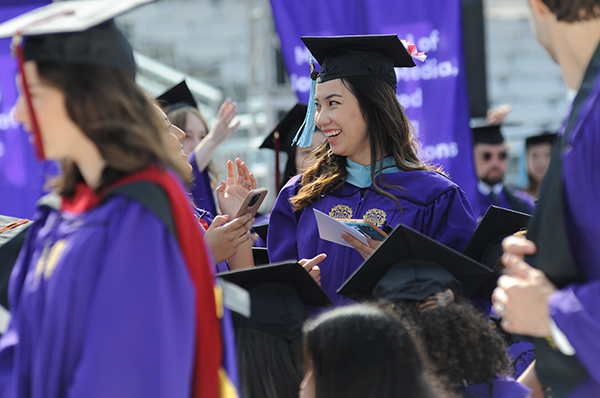 Class of 2023
Monday, June 12, 9:00-10:30 AM 
Ryan Field Stadium, 1501 Central Street
 Commencement is the-all Northwestern ceremony where the graduating class is commemorated as a whole. During the ceremony, student, faculty and guest speakers will address graduates and their families.
The 165th Annual Commencement will be held at Ryan Field stadium. Guests and viewers will be able to tune into the livestream at the Graduation home page on the day of the event.
---
2023 Commencement Speaker
Gov. JB Pritzker Named Commencement Speaker
Illinois Gov. JB Pritzker will deliver this year's commencement address at Northwestern University.
He also will receive an Honorary Doctor of Laws. The University will announce additional honorary degree recipients later this month. Northwestern's 165th commencement ceremony will begin at 9 a.m. Monday, June 12, at Ryan Field on the Evanston campus.

"We're honored to welcome Gov. JB Pritzker back to campus as this year's commencement speaker. He's not only the governor of our great state of Illinois, he's a graduate of Northwestern Law, and along with his wife, MK, a longtime supporter of the University," said Northwestern President Michael Schill. "As someone who has made important contributions in a number of fields, including education, business, public service and human rights, he's uniquely positioned to inspire our graduating students."