Getting Around Campus
Buses and Trains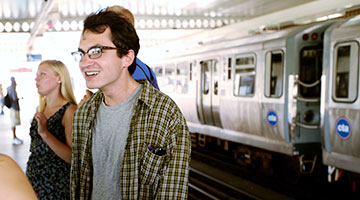 Where to Park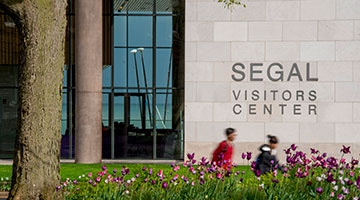 Pay a Ticket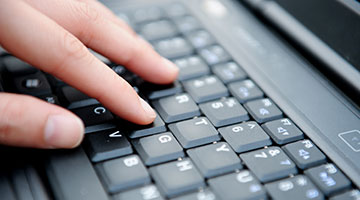 Service Updates and Announcements
Shuttle Service Updates:
Sheridan Rd Reconstruction: City of Evanston reconstruction of Sheridan Rd project affects some shuttle stops through mid-October. Read more.
Sherman/Emerson stop moved: This stop has temporarily moved to Sherman Ave and University Pl. Read more.
Important notice regarding Ryan Field shuttle stop and charter buses: As Northwestern University continues our efforts to strengthen relationships with the City of Evanston, Transportation Services is taking steps to curb both air and noise pollution thereby reducing the number of disturbances to our neighbors in the community surrounding Ryan Field. Read more.
Evanston Parking Announcements:
2017/18 Parking Permits (DEADLINE EXTENDED THROUGH FRIDAY, OCTOBER 6):  Parking permits for the 2017/18 year are now available.  Faculty and staff with current permits received an e-mail on September 7 with a link to the online renewal site and may renew online.  All 2016/17 parking permits will expire on October 7. Read more.
Parking Reminders: Storage of vehicles on the main campus is prohibited for periods of longer than 48 hours.  Vehicles may not be stored in the Ryan Field lot for more than 5 consecutive days, and must be removed for all home football games.
Lot closings: The Sargent Hall lot (# 111), the Goodrich Service Drive (# 110) and the Patten Gym lot (# 109) will be closed from September 5 through late October to accommodate the City of Evanston's Sheridan Road construction project.   LARC Drive and Crown Sports east lot (# 108) are currently closed for an extended period. Read more.
Parking lot gates and pay stations: Parking controls (gates, card readers and pay stations) in the North and South Parking Garages are now operating. Read more.
Football Parking: The Ryan Field parking lots are reserved for season ticket holder parking (with game passes).  All vehicles must vacate the Ryan Field lots by 1:00 am on home football game days (September 2 &16; October 7, 21 & 28; November 11 & 18).  Ryan lots will reopen for seaon ticket holder parking four hours before kickoff.  Free parking is available in all main campus lots, with free shuttles provided to the stadium. Read more.
Contractor parking: Construction contractors are prohibited from parking in the North Garage (# 105), South Garage (# 211) and South Beach two level structure (# 214, 215). Read more.
Resident Permit Parking in North Garage:  Resident student permits ("R", "R9") will have temporary access to the North Garage due to construction activities in lot # 104.  Read more.
Chicago Parking Announcements:
Back to top