Earth Month 2023
sustainNU invites you to join us in celebration of Earth Month! This month, you can reduce your impact, connect to our planet, and be a part of a collective effort to celebrate the Earth. Northwestern has participated in the celebration of Earth Day since the 1970s. We are excited to continue this tradition in 2023! 
Make sure you don't miss any of these opportunities and receive Earth Month announcements, invitations and news articles, by subscribing to the sustainNU newsletter here. 
Evanston Repair Cafe
When:  Saturday, April 8, 10am - 1pm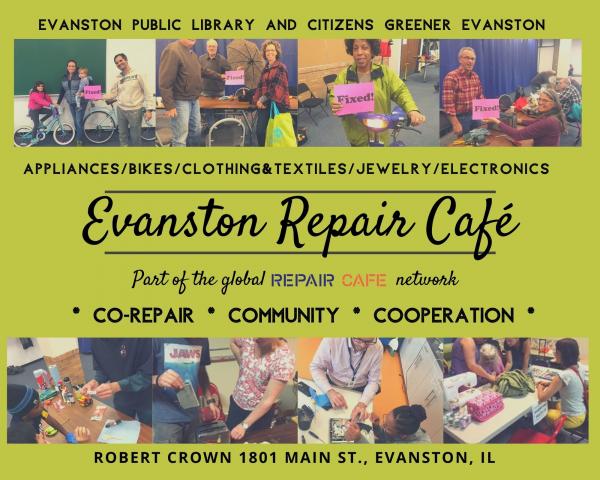 Where: Evanston, Robert Crown Branch Library, 1801 Main St.

Repair Café's are free meeting spaces where people fix things together. Besides the obvious money saving, Repair Cafe's have multiple benefits, from keeping items out of the landfill, to promoting collaboration, skill-sharing and community self-reliance.
sustainNU Evanston Campus Bird Walk
When:  Wednesday, April 12, 8am - 9am

Where: Evanston Campus (meet at the entrance to the Segal Visitors Center)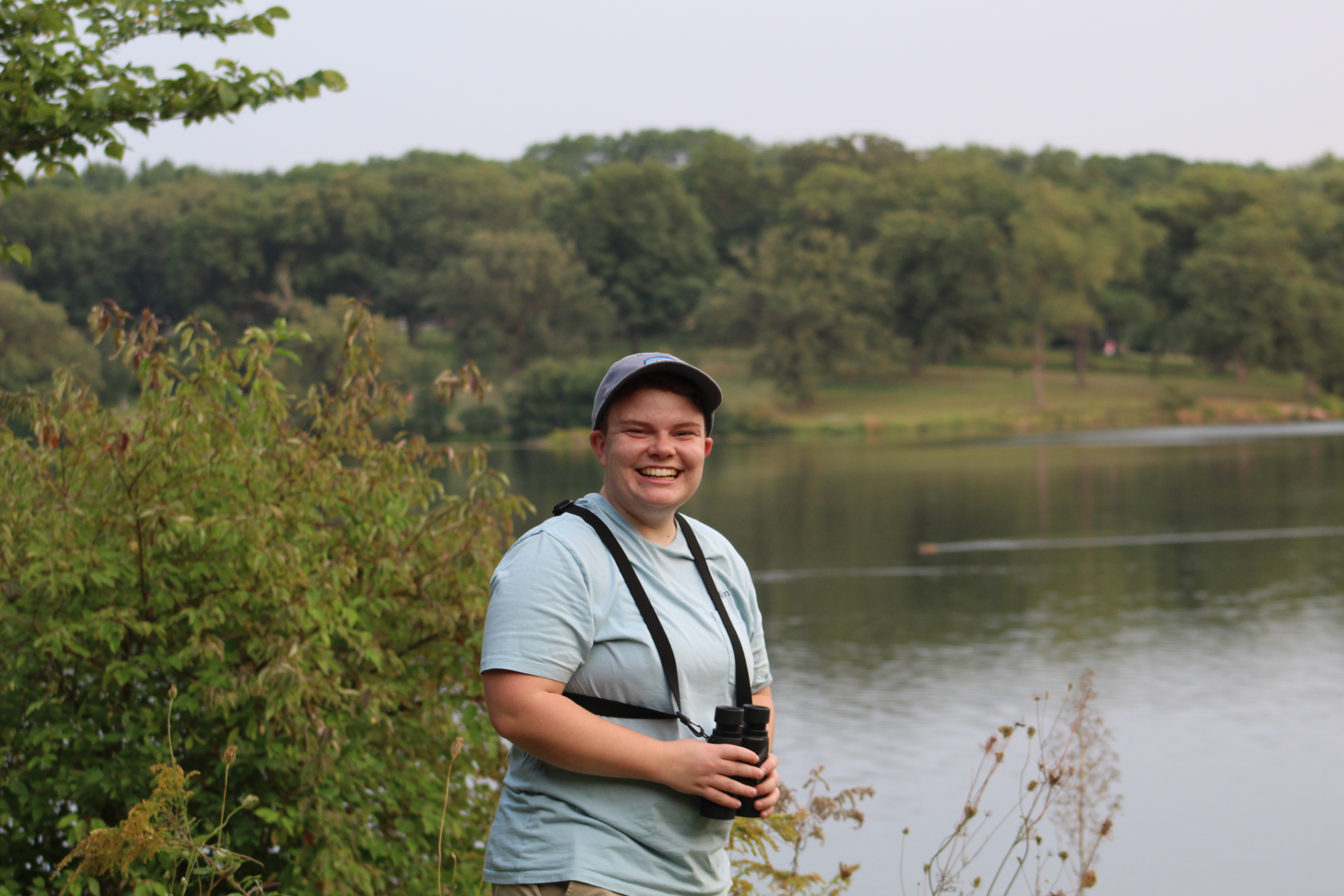 Come experience birds that call our campus home as well as those migrating through. We'll enjoy a peaceful spring morning, and learn the ins and outs of birding. Hosted by Northwestern alum and bird enthusiast Maggie Olson, this bird walk is open to birders of all levels, including those with no prior bird watching experience. Binoculars are available upon request. 
Maggie Olson is a School of Communication 2020 alum and former sustainNU Assistant!
Northwestern University Night at the Art Institute 
When: Thursday, April 13th, 5pm - 8pm

Where:  Chicago, The Art Institute of Chicago, 111 South Michigan Avenue
All Northwestern Wildcard holders AND their guests will receive free admission to the museum. Highlights of this outing will include a custom tour of art with a focus on Earth month themes as well as the Salvador Dali exhibit, The Image Disappears. 
Northwestern's Environment and Sustainability Fair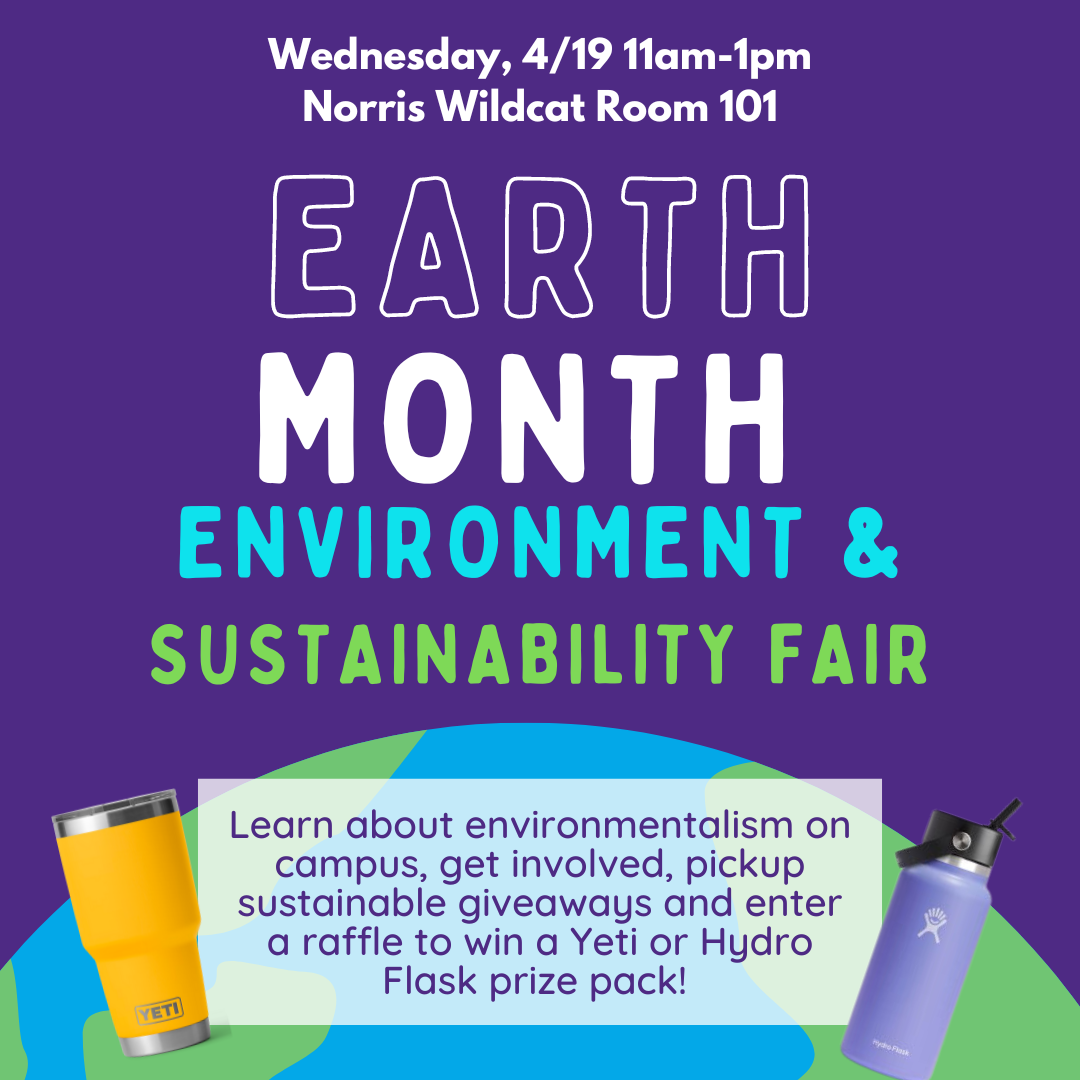 When: Wednesday, April 19th, 11am-1pm
Where:  Evanston Campus, Norris University Center, Wildcat Room 101
Come learn about sustainability and environmentalism at Northwestern, receive sustainable giveaways, and be entered into a raffle for a chance to win a Yeti or Hydro Flask prize pack! In honor of Earth Month, sustainNU is hosting a fair to showcase the student, staff, faculty, and community partners driving sustainable initiatives on campus. Groups will share resources and the ways they are making an impact.  
Northwestern Repair Cafe, Sponsored by ASG
When: Friday, April 21, 2023, 3pm - 6 pm
Where:  Evanston Campus, Norris, Louis Hall
Don't throw it out, fix it! Prioritize repair and reuse at the Repair Cafe where volunteers from Evanston will teach you how to fix your belongings. 
Northwestern Spring Pow Wow: Honoring the Land
When: Saturday, April 22nd, 2023, 11am - 5pm
Where:  Evanston Campus, Welsh-Ryan Arena
A Pow Wow is a family-friendly, intergenerational cultural celebration held by many Native and Indigenous communities. This event, hosted by the Native American and Indigenous Student Alliance, is open to all and is a space for Native and non-Native people to gather together to dance, eat, socialize, share art, be in community, and much more.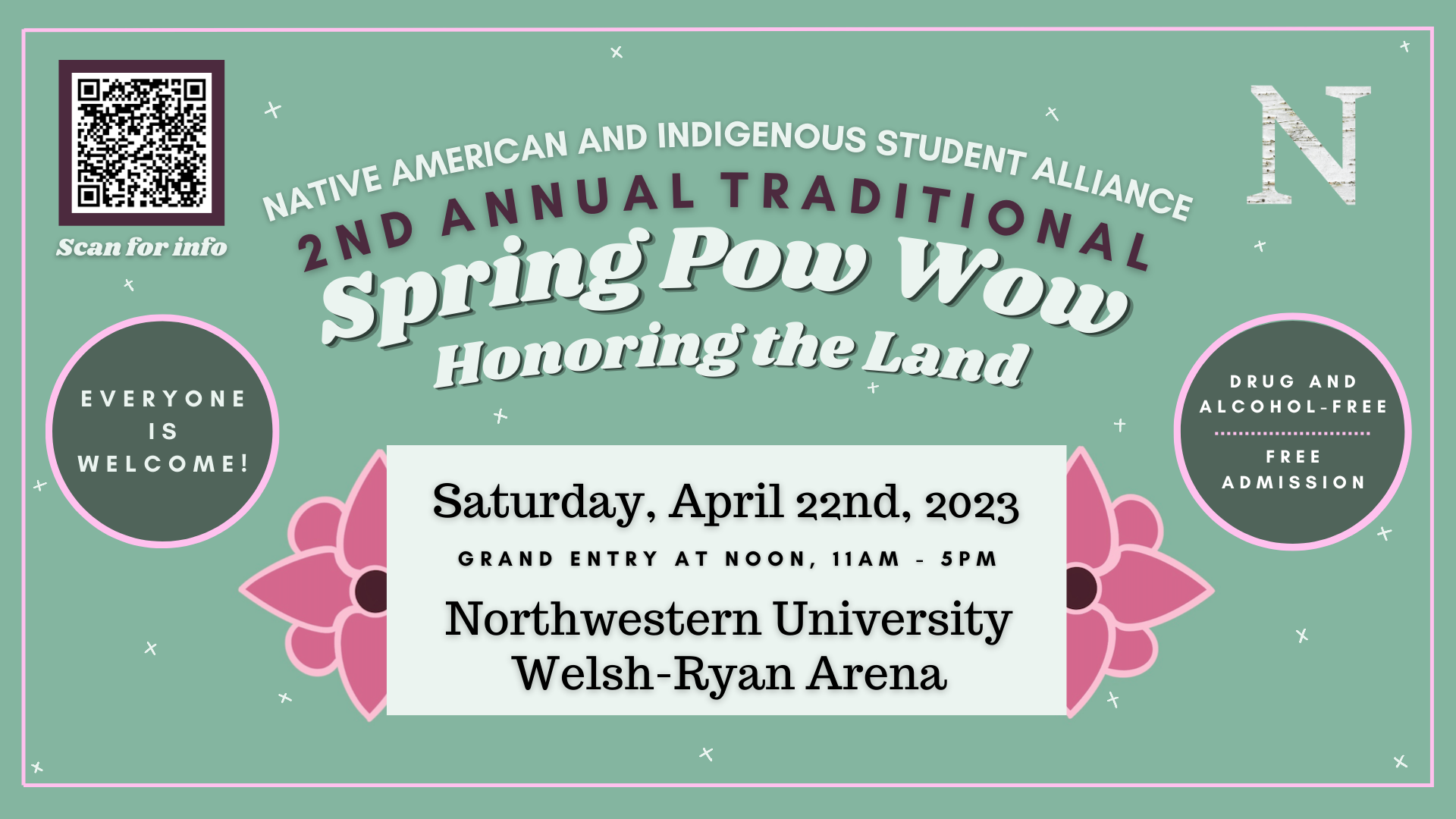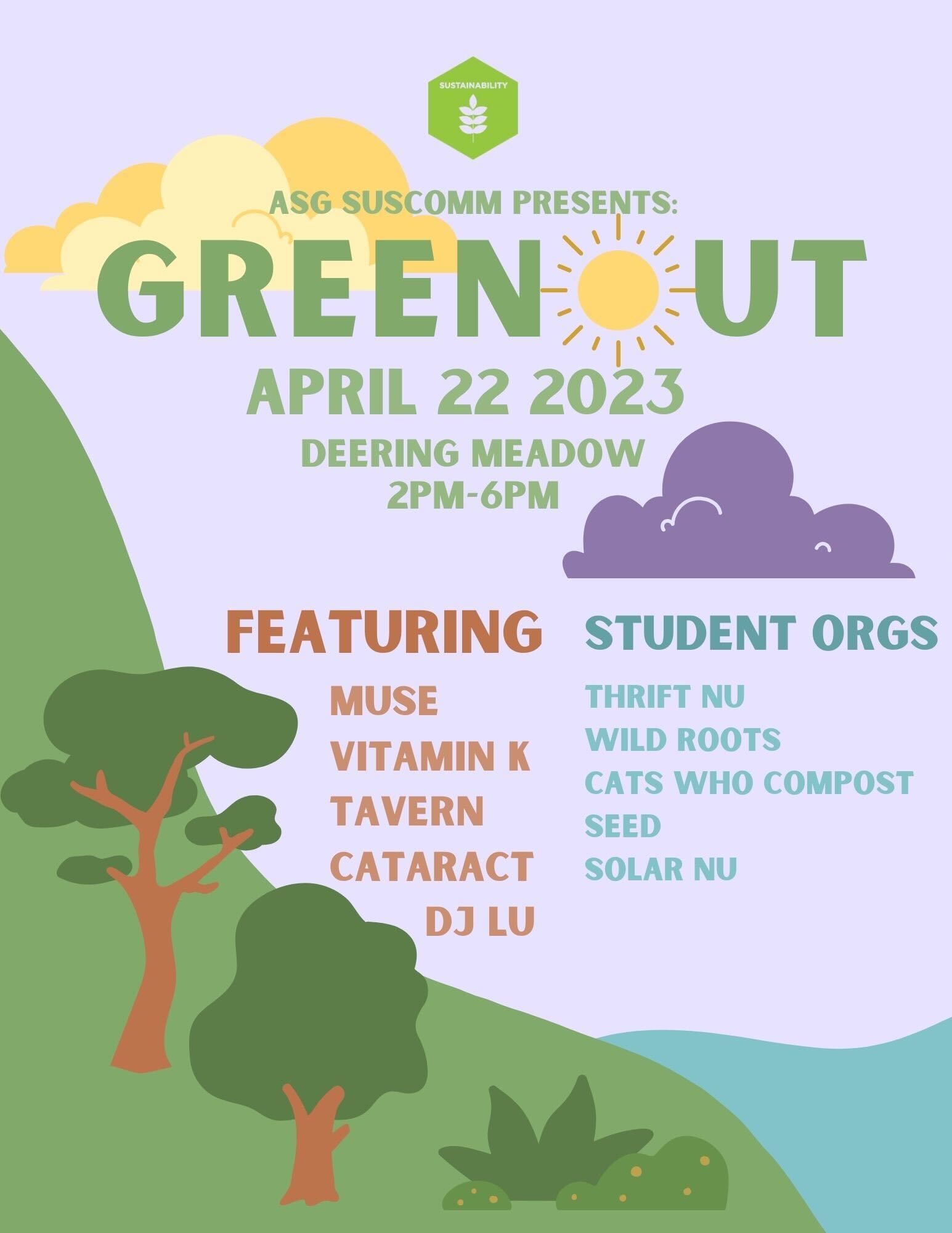 ASG SusComm Presents GREENOUT
When: Saturday, April 22nd, 2023, 2pm - 6pm
Where:  Evanston Campus, Deering Meadow 
Join ASG's Sustainability Committee at GREENOUT on Earth Day, April 22, from 2-6 for a day of student performers, a thrift exchange, a craft fair, and events from over 10 other clubs! 
Earth Day Park, Gardens, & and Community Spring Clean Up 
When: Saturday, April 22nd, 2023, 9am - 12pm
Where: Chicago, Lake Shore Park and Seneca Park
Team up and clean up with the Chicago Park District and Friends of the Park!  This event is a chance to help beautify the parks and playgrounds neighboring our Chicago campus. All supplies (and food!) will be provided.
ASG SusComm Green Campus Nature Walk
When: Tuesday, April 25th, 2023, 5pm - 6:30pm
Where:  Evanston Campus, Meet  at the Wild Roots Garden
Some people may be surprised to find out thay you don't have to look far to find nature at Northwestern. Come to learn about the flora and fauna on Northwestern's campus, both in the present day and the ecosystem that may have been here in the past. We'll meet at the Wild Roots garden on the south lawn of Norris, then walk south to the Clark Street Beach Bird Sanctuary and north to the Shakespeare Garden.
Descendant Film Screening
When:  Thursday, April 27, 5pm - 8pm
Where: Evanston Campus, Block Museum of Art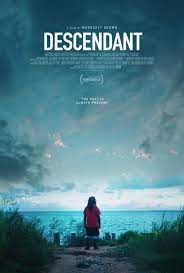 Earth Month is a chance to take a step back and think about your connection to place - and what happens when your connection to place is stolen from you. The documentary Descendant, follows members of Africatown, a small community in Alabama, as they share their personal stories and community history as descendants of the Clotilda, the last known slave ship to illegally transport human beings as cargo from Africa to America. The ship's existence, a centuries-old open secret, is confirmed by a team of marine archeologists.
Margaret Brown and co-producer Kern Jackson will have a talkback with Professor Kate Masur after the screening. 
Arbor Day Evanston Campus Tree Planting
When: Friday,  April 28, 10am – 2pm (2 shifts)
Where: Evanston Campus, Meet at the Rock
Leave your mark on campus by planting a tree! Join sustainNU, Students for Ecological and Environmental Development (SEED), and the Northwestern Grounds Crew for one of 2 tree planting shifts: 10am-12pm or 12pm-2pm. Participants for both sessions should plan to meet at the Rock in front of University Hall. Lunch will be provided. Attendance will be limited, so reserve your spot now. 
This event has been cancelled Urban Biking Tricks and Tips
When: Saturday,  April 29, 1-4:30pm
Where: Evanston Campus, Norris Student Center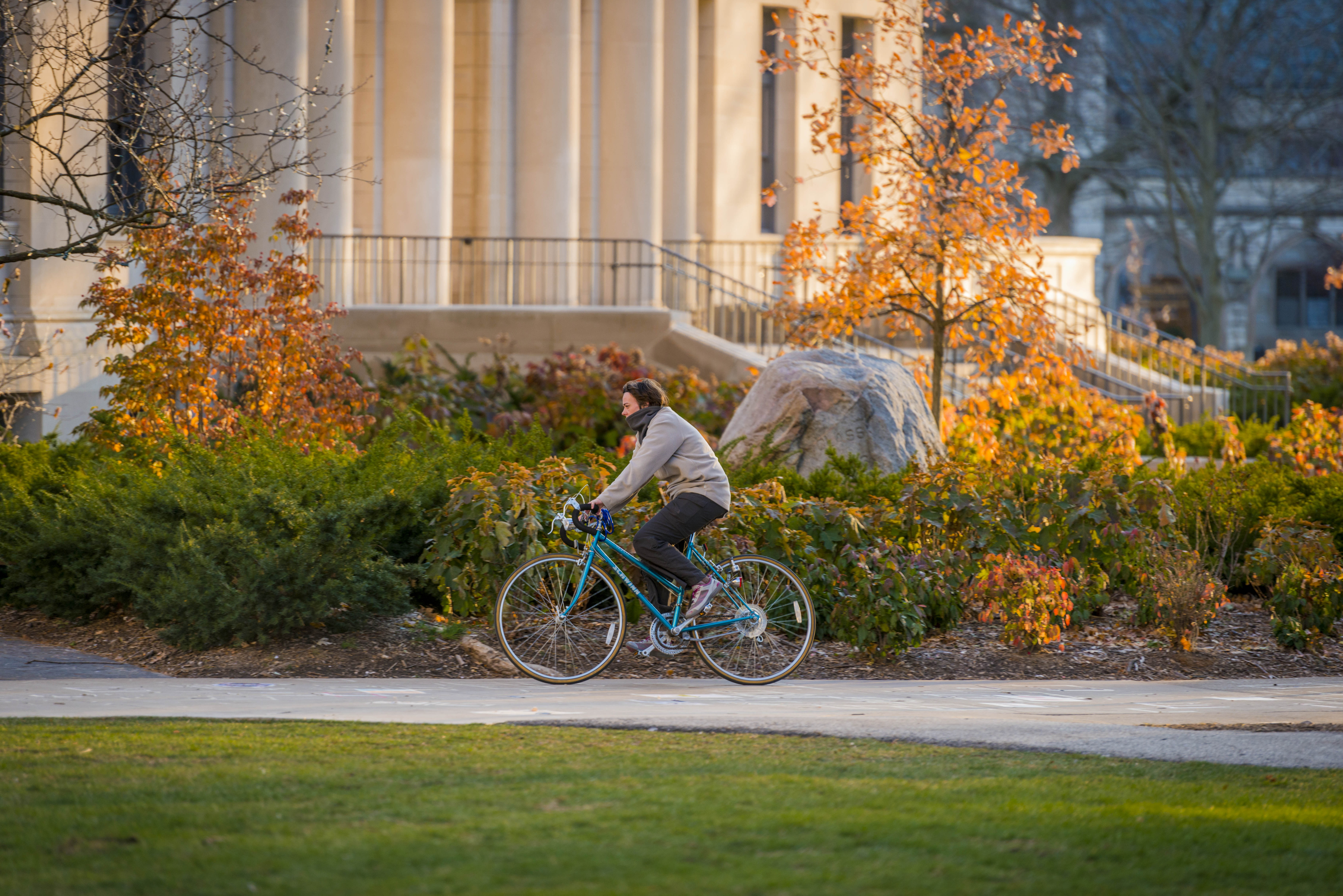 This hands-on course will teach you how to navigate by bike confidently and safely around town. Students will learn the rules of the road (for bicyclists and motorists driving near bicyclists), how to communicate on the road as a cyclist, and how to safely navigate streets and paths. In addition to bike safety, this course will teach you bike maintenance tips and how to properly fit and adjust a helmet. Bring your bikes and helmets because this is a hands-on and on-bike workshop.
*Participants are required to bring their own working bicycle