In Memoriam: Pumlani Sibula
In Memoriam: Pumlani Sibula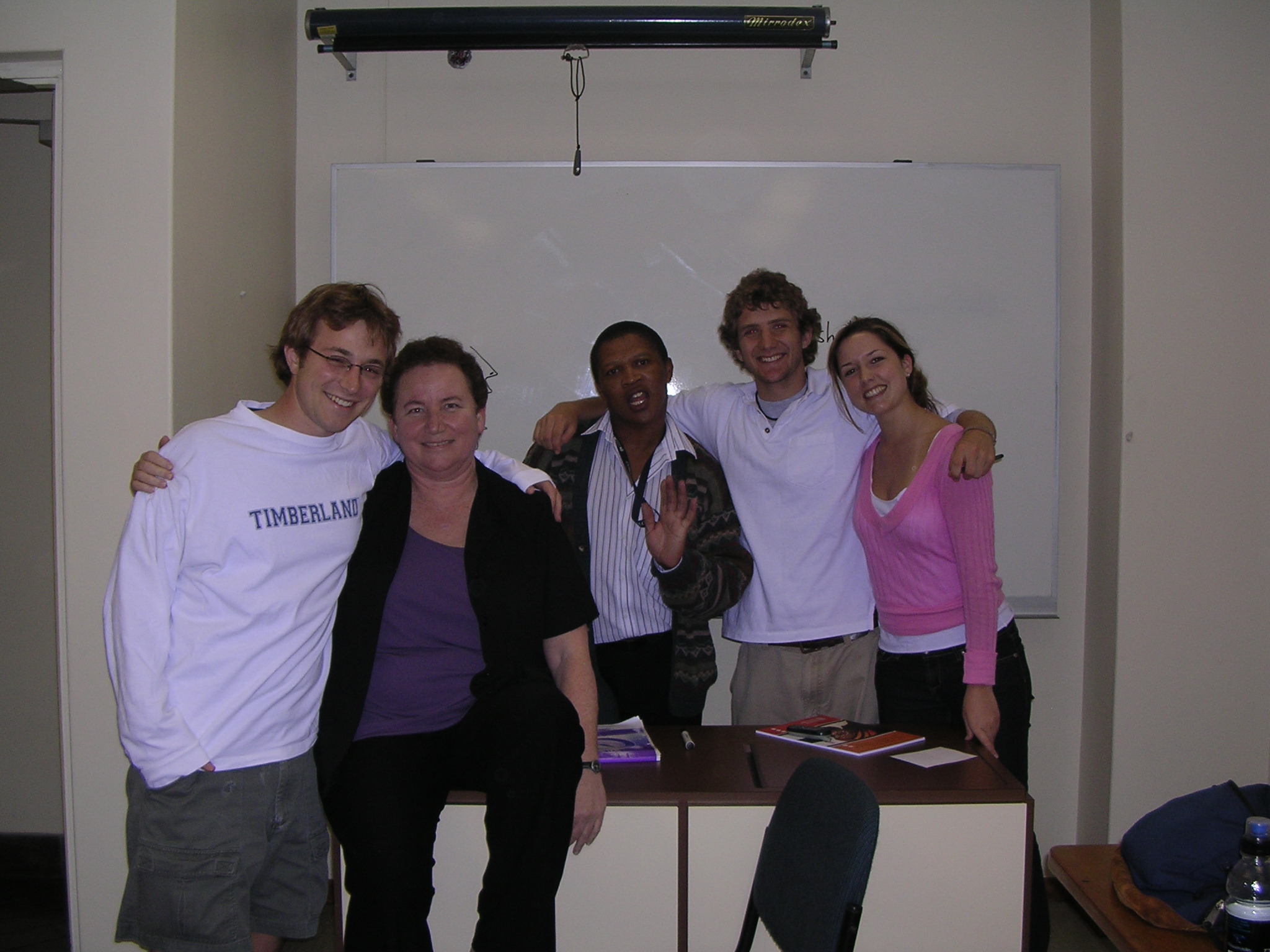 Pumlani Sibula (center) with Northwestern Vice President for International Relations Dévora Grynspan, and select students of the 2005 "Public Health in South Africa" study abroad cohort.
It is with profound sadness that we learned about the passing of Pumlani Sibula, a dear colleague and collaborator at Stellenbosch University in South Africa, one of Northwestern's partner institutions.
In the early years of Northwestern's popular "Public Health and Development in South Africa" study abroad program at Stellenbosch, Pumlani Sibula taught a culture and language class. Students loved his energy and enthusiasm for teaching isiXhosa, one of the indigenous languages in South Africa spoken by over 7 million people. A few years later in 2009, Sibula spent the winter quarter at Northwestern as a visiting instructor to teach isiXhosa.
"I have such fond memories of Pumlani," said Dévora Grynspan, Northwestern's vice president for international relations. "I remember how excited he was about seeing snow for the first time, but then realizing he wasn't prepared for a Chicago winter. He was a special person, full of life. He will be dearly missed."
Pumlani had contracted COVID-19 and passed away in his home on December 6th, 2020.
The Language Center at Stellenbosch University, where he had been working since 2003, launched a remembrance wall in his memory.