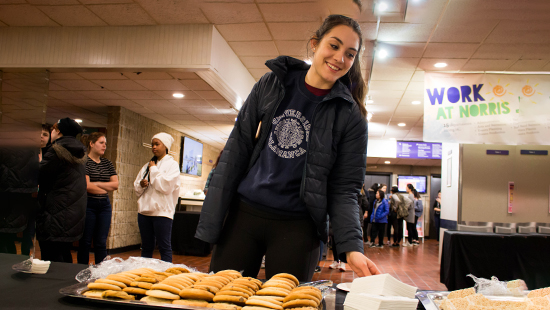 Exam Relief at Norris
Take a break from exams and meet us at Norris University Center. Stop by the ground floor for free hot chocolate and cookies on Monday, March 13 at 2:00 PM.
On Tuesday, March 14 stop the Source on the 4th floor for the Final Bite breakfast with SOA from 9 AM - 12 PM. Enjoy a game of BINGO later in the day at 4:00 PM on the ground floor.