Facets
Our facets element was born from the idea that great and beautiful things can result from unexpected intersections and interactions.
Whether they're used a background texture or in infographics, the facets help support the concept of the Northwestern Direction.
Background
In their most simplistic use, facets can be a background element, adding a full range of tones to a layout. In this application, the facets work best at full bleed.
Graphic
To display a variety of connecting points more overtly, facets can be outlined rather than filled. In this use, small circles placed at intersection points serve as areas to introduce text or data. The graphic application is best suited for more narrative layouts, such as a piece that follows a student's journey through their education and the variety of influences they've encountered along the way.
NOTE: The colors of the individual surfaces can be changed to any of the Northwestern Purple tints or shades.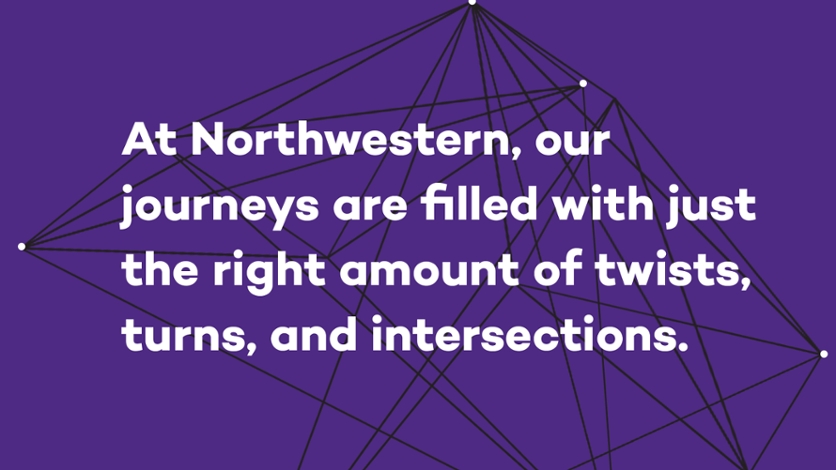 Creating Facets
Below you can download the Adobe Illustrator files to create your own facet designs. In addition, you can create the facet style in Adobe Photoshop using the pen tool. Note: these files serve as a guide for the colors and shape. They should not be simply imported into a design. Below are examples of good facet usage: