Pop Culture Detective: Michael Mauskapf
Story Tools
Share this story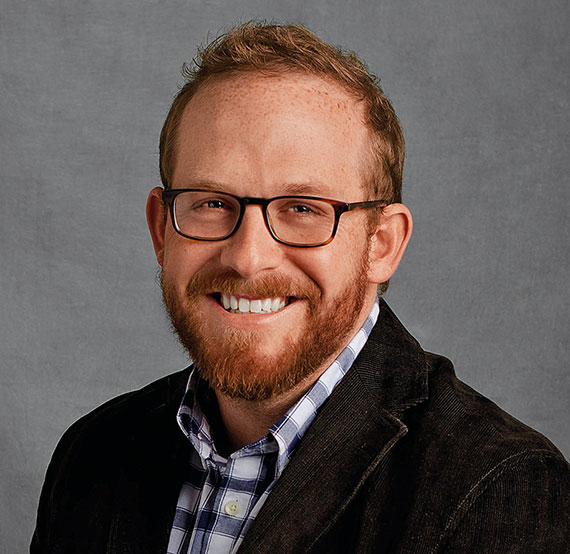 "When I tell my mom or friends what I do, I say, 'I'm interested in understanding where new ideas come from and when they are likely to succeed,' " says Michael Mauskapf, a Kellogg School of Management doctoral candidate who studies innovation and success in the creative industries.
Thanks to a partnership with the music intelligence company the Echo Nest, Mauskapf has built a dataset describing more than 20 million songs by thousands of artists since the 1930s to investigate the dynamics of innovation and success in popular music. He is studying how innovation and competitive advantage play out in creative industries and cultural markets — contexts that are dependent on creating or matching taste.
"Because everything is digitized now, we have all sorts of fingerprints on artists, songs, albums and users. We have data we can use to situate particular artists and songs in a particular time and place," Mauskapf says. He also has algorithmically derived data about song tempo, key and other more subjective musical features, such as acousticness, danceability and energy.
"We built a network of songs based on these features … to create a new measure of musical dissimilarity, or novelty," he says. "It turns out that we can kind of explain when a song is likely to become a hit based on its position in this network."
An artist's reputation and prior success and major label representation matter, of course. "But it turns out what also matters is how a song sounds in relation to all of the other songs released around the same time," Mauskapf says. Musical novelty, it turns out, affects a song's popular success.
Mauskapf is also looking at what drives innovation in the first place. Musical innovation, he says, is affected by how "connected" or embedded artists are, both geographically — consider the grunge scene in Seattle in the 1990s — and culturally.
Being geographically proximate to others, Mauskapf theorizes, can create an environment conducive to experimentation. It can also drive innovation because artists are trying to differentiate themselves while competing for audience attention in a densely populated market.
For cultural embeddedness, if an artist spans multiple genres, "we find that those [artists] embedded in a community of musicians who span genres in similar ways are more likely to innovate." Think David Bowie, who drew from new wave, traditional rock and punk influences.
However, Mauskapf says, it's important that there are a moderate number of artists spanning the same genres. If there are too few, there is no one for the artist to compare his or her work against. If there are too many, the work loses its novelty altogether. 
"There is a curvilinear effect of being connected to other people in the same genres. When there are some similar artists to engage with but also differentiate from, there is an opportunity for innovation" he says.
Mauskapf, who plays the trumpet, helped run student music organizations at the University of Pennsylvania, where he switched majors from chemistry to music. He was briefly enrolled in two doctoral programs simultaneously. He started at Northwestern in fall 2011 while completing a doctorate in musicology at the University of Michigan, where he looked at the evolution of orchestra management models in the 21st century. This summer Mauskapf will become an assistant professor at Columbia Business School.