Bike Commuter Challenge 2017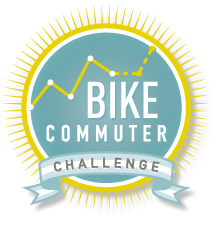 The Bike Commuter Challenge is an annual biking celebration organized by the Active Transportation Alliance. The event encourages new and experienced riders to get out and bike while creating friendly workplace competition among Chicagoland companies and organizations. This year, the competition kicks off on Friday, June 16 and runs through Friday, June 30.
Help Northwestern compete with other Chicago-area educational institutions for the title of Bike Commuter Challenge winner! Show your purple pride by registering as a member of the Northwestern University team, riding to campus, and logging your rides. Any biking trip counts, whether you ride a few blocks to a public transit stop or ride all the way from home to campus.
Northwestern will be celebrating with a free bike tune-up station and social gatherings for cyclists. Check back soon for details, or join the Bike Northwestern Facebook group for more ways to connect with other campus bike commuters. 
And of course, when getting out on your bike, be mindful of safety. Always wear a helmet and follow the rules of the road. Take the Bicycle Safety Quiz to test your knowledge and learn more about safe riding. The Active Transportation Alliance also offers tips on how to bike to work safely and comfortably.
Questions? Email Bike Commuter Challenge team leader, Elizabeth Adamczyk.
Back to top