Certify Your Space
Let your friends, neighbors, and colleagues know that you value a sustainable home and work environment. Now you have the opportunity to officially certify your room or office at Northwestern as green.
Green Office Certification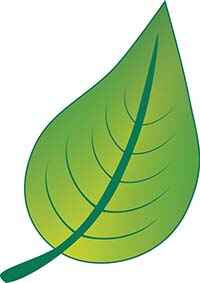 The Green Office Certification program engages faculty and staff in the process of adopting environmental best practices in the workplace. The program offers guidance on conserving energy and water, reducing waste, and increasing environmental awareness on campus. The process empowers all of our staff and faculty to become green leaders and its success is based on broad engagement and collective impact. To get started, contact sustainNU at sustainability@northwestern.edu.
Green Room Certification
Green Room Certification provides students with the opportunity to fill out a checklist online to assess how sustainably they are living. Students who complete the certification receive certificates for their doors from their Eco-Reps. There are three levels of certification: one leaf, two leaves, and three leaves.
Back to top