How We Can Help
It is never too early to meet with one of our team members. From discussing a first-year undergraduate's dreams to a doctoral student's funding needs, we match aspirations with foundations. The Office of Fellowships offers resources for Northwestern students and alumni to conceptualize and achieve their ambitions with the support of external funding.
If you have any questions about services, please contact our program assistant, Ivona Pankova, or call 847-491-2617.
Services Offered
We tailor our services to each student. Here are some of the ways we can help you:
Provide support and mentorship through the application process
Help you search for fellowships that match your interests and qualifications
Match you with mentors who have won fellowships that you are pursuing
Provide writing help, interview prep and access to essays written by previous winners
The Office of Fellowships invites students and alums to attend our info sessions.
Current students can also access our online library of past winning essays with their NetID and password. Alums should contact Ivona Pankova to be granted access.
Please note that the Office of Fellowships specializes in external awards. For internal awards, including the Franke Undergraduate Fellowship for Innovative Humanities Scholarship and the Presidential Fellowship for PhD candidates, consult with your faculty mentors and visit Northwestern's Writing Place.
Meet with a Member of Our Team
Our team is well equipped to assist you in finding and applying for a variety of fellowships. We host in-person meetings on campus but are also happy to speak with you via phone or video conference.
Go Abroad with Fellowships!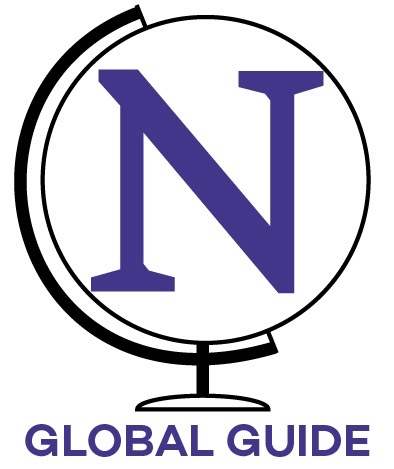 The Global Learning Office has recognized the Office of Fellowships as one of the campus's GLObal Guides!
Whether you seek tuition support from the Benjamin A. Gilman International Scholarship, funding to conduct research from the Deutscher Akademischer Austauschdienst Research Internship in Science and Engineering, or paid internships from the Princeton in Asia Fellowship, the Office of Fellowships is here to help you explore your options for gaining international experience through fellowships.
Contact us today to speak with an advisor about the next step in your global journey!