Our Philosophy
The Office of Fellowships takes a holistic, pedagogical approach to advising.
We empower our advisees across all backgrounds and identities to discern and pursue their goals with guidance from an expansive network of mentors—whether or not they file an application, let alone win a fellowship.
We facilitate connections among faculty, students, staff, and alumni to ensure our advisees build the strongest possible network at Northwestern and that they understand how to maintain those relationships after they graduate.
The graphics below indicate how we advise, how we collaborate, and how we recommend undergraduates develop during their careers at Northwestern. Click on each graphic for a version you can download and share!
Fellowships Advising Cycle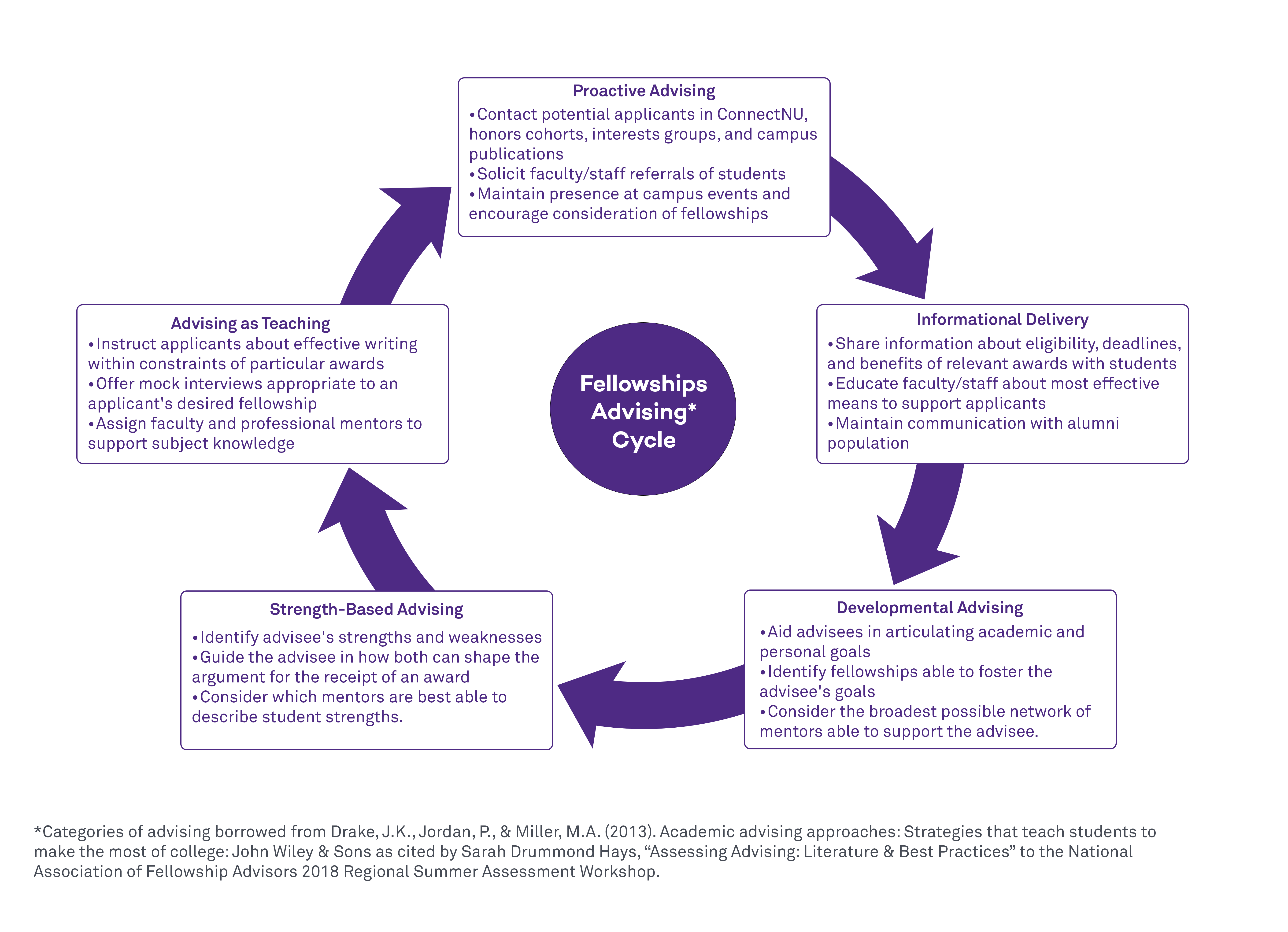 Engagement with Collaborators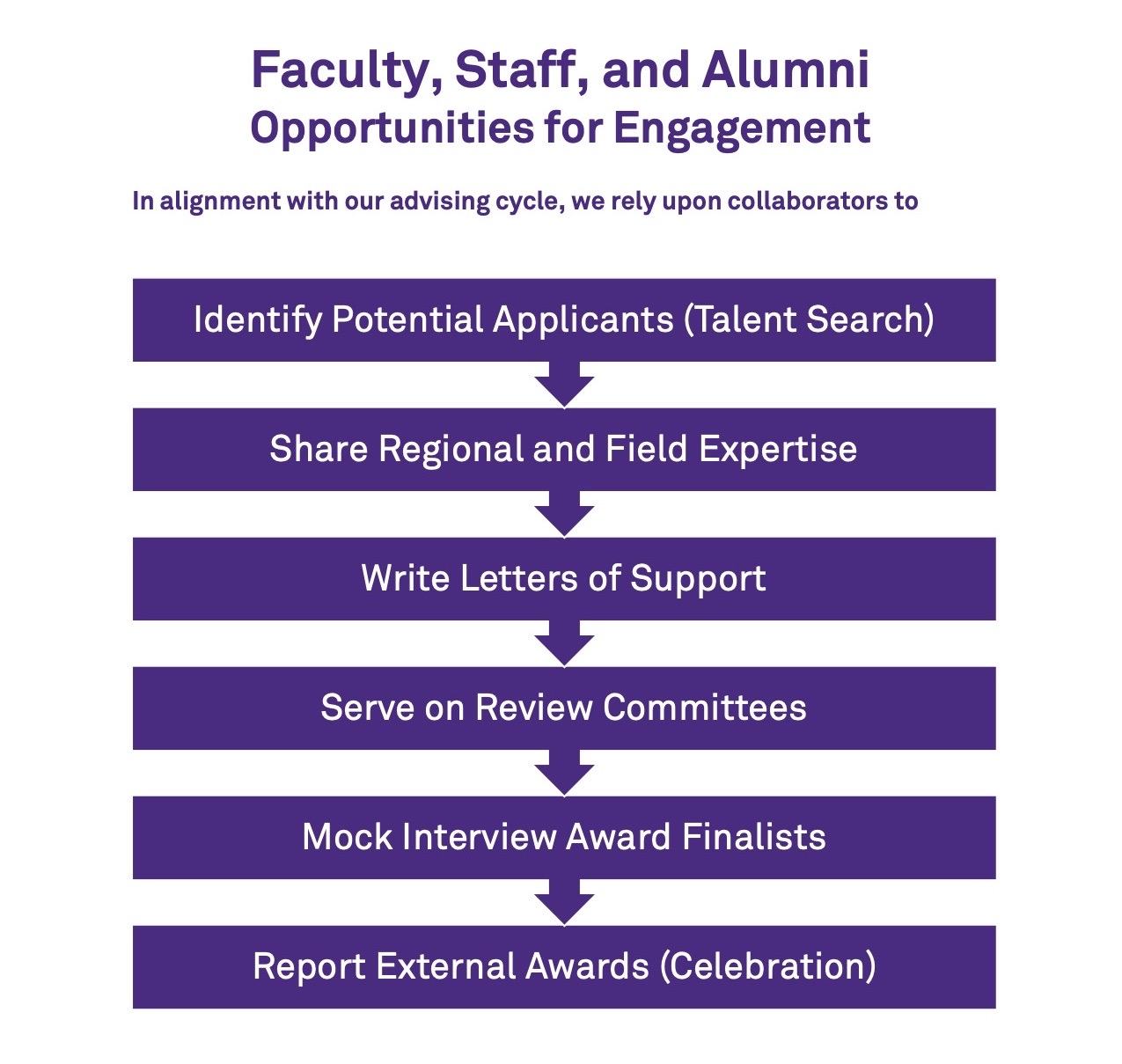 Advice and Goals for Undergraduates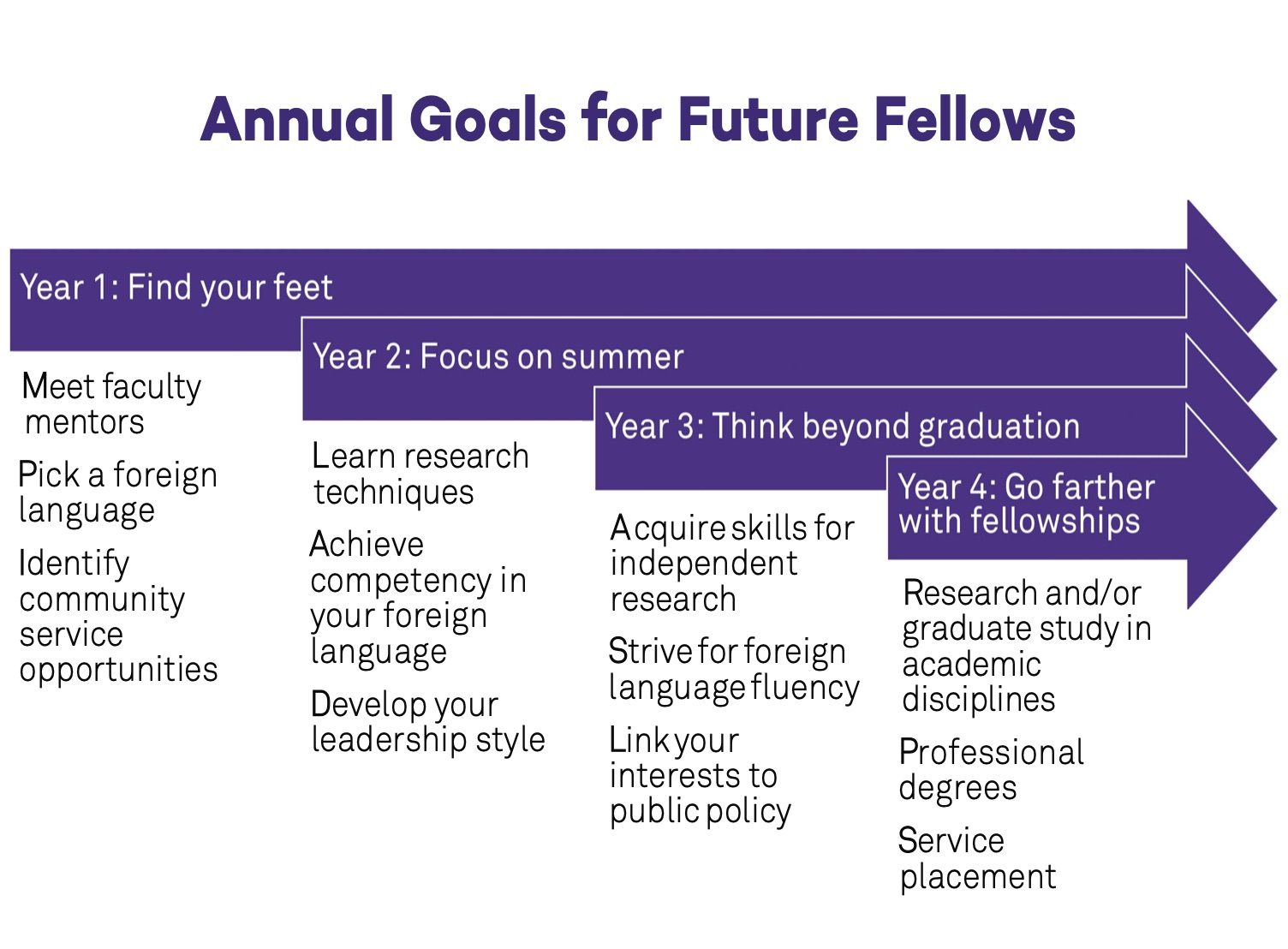 Who should my student meet?
Interested in languages and global experience?  Amy Kehoe
Seek opportunities in STEM?  LaTanya Williams
Primed to turn public service into professional development?  Jason Kelly Roberts
Undergraduates can make appointments with our advisers by choosing a day and time through their ConnectNU accounts. If you are unable to make an appointment through ConnectNU, please call 847-491-2617 or email Ivana Pankova.