One Book One Northwestern
One Book One Northwestern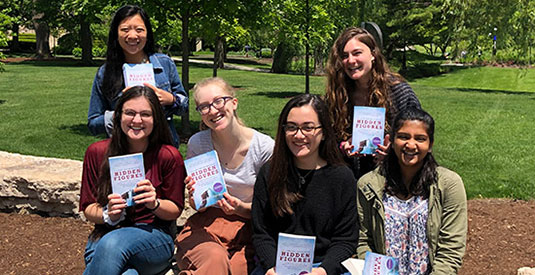 Hidden Figures by Margot Lee Shetterly is Northwestern University's One Book One Northwestern all-campus read for the 2019-20 academic year. It is the true story of the black women mathematicians at NASA who helped fuel some of America's greatest achievements in space. In the book, Shetterly celebrates these unsung heroes, teasing out issues of race, gender, science and innovation against the backdrop of WWII and the Civil Rights Era.
One Book One Northwestern is a community‐wide reading program hosted by the Office of the President. First-year and transfer students received an eBook copy of Hidden Figures over the summer, and everyone is encouraged to read the selection. 
Hidden Figures will provide the foundation for dozens of events throughout the year, including lectures, films and discussion groups. The programming will provide an opportunity for individuals to gather and talk about the issues presented in the book. Many of these events are open to the public and the entire community is invited to participate.
Explore events on the One Book One Northwestern website.