Photo Contest
Winners:
1st Place: Ire 
Arogundade '23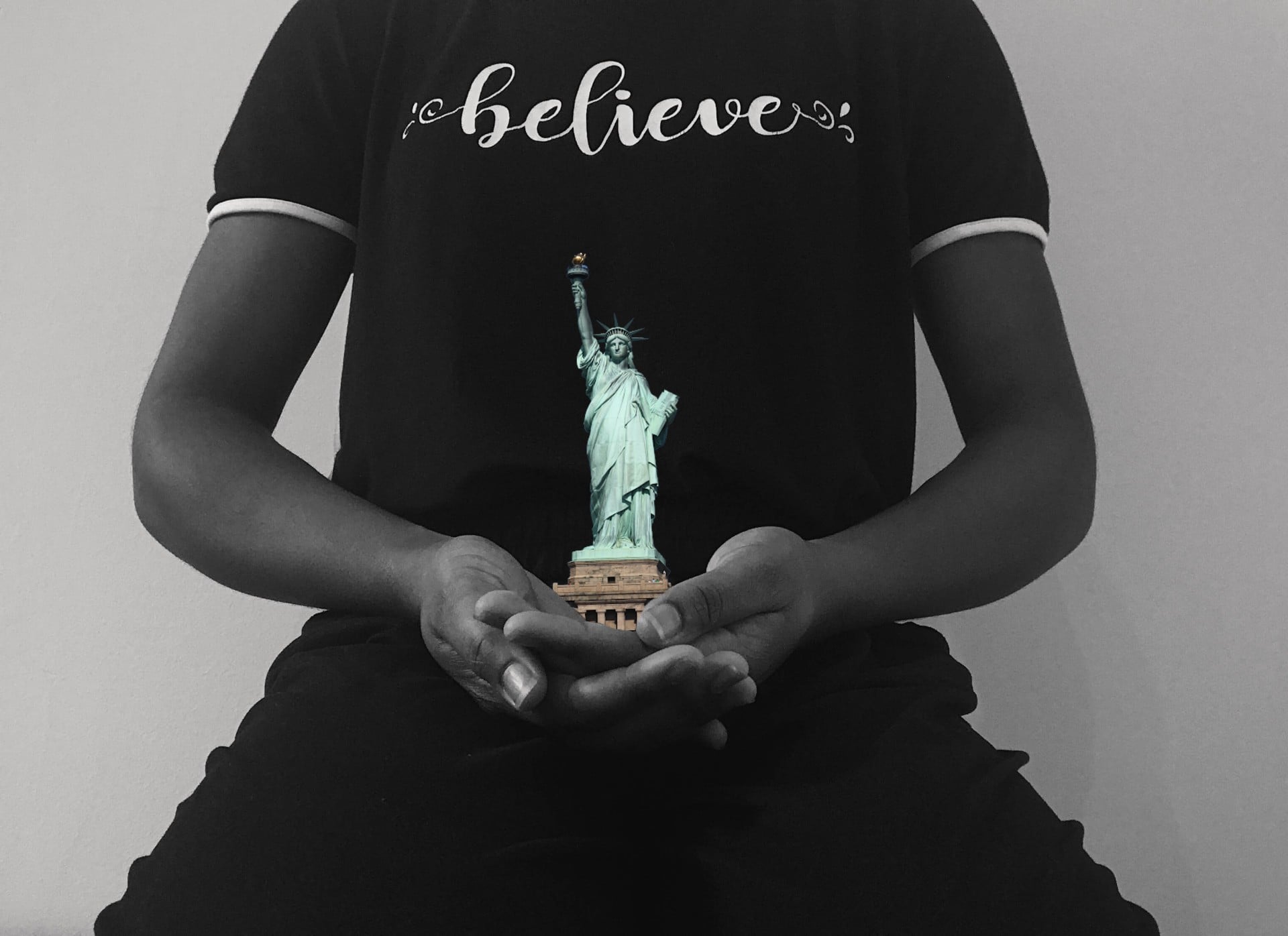 With the Statue of Liberty in the palm of their hands, equity is given to a person on their knees asking for mercy. Their shirt reads "believe" in the hope that justice will be rightfully brought in a world that is so quick to judge.
2nd Place: 
Niva Razin '22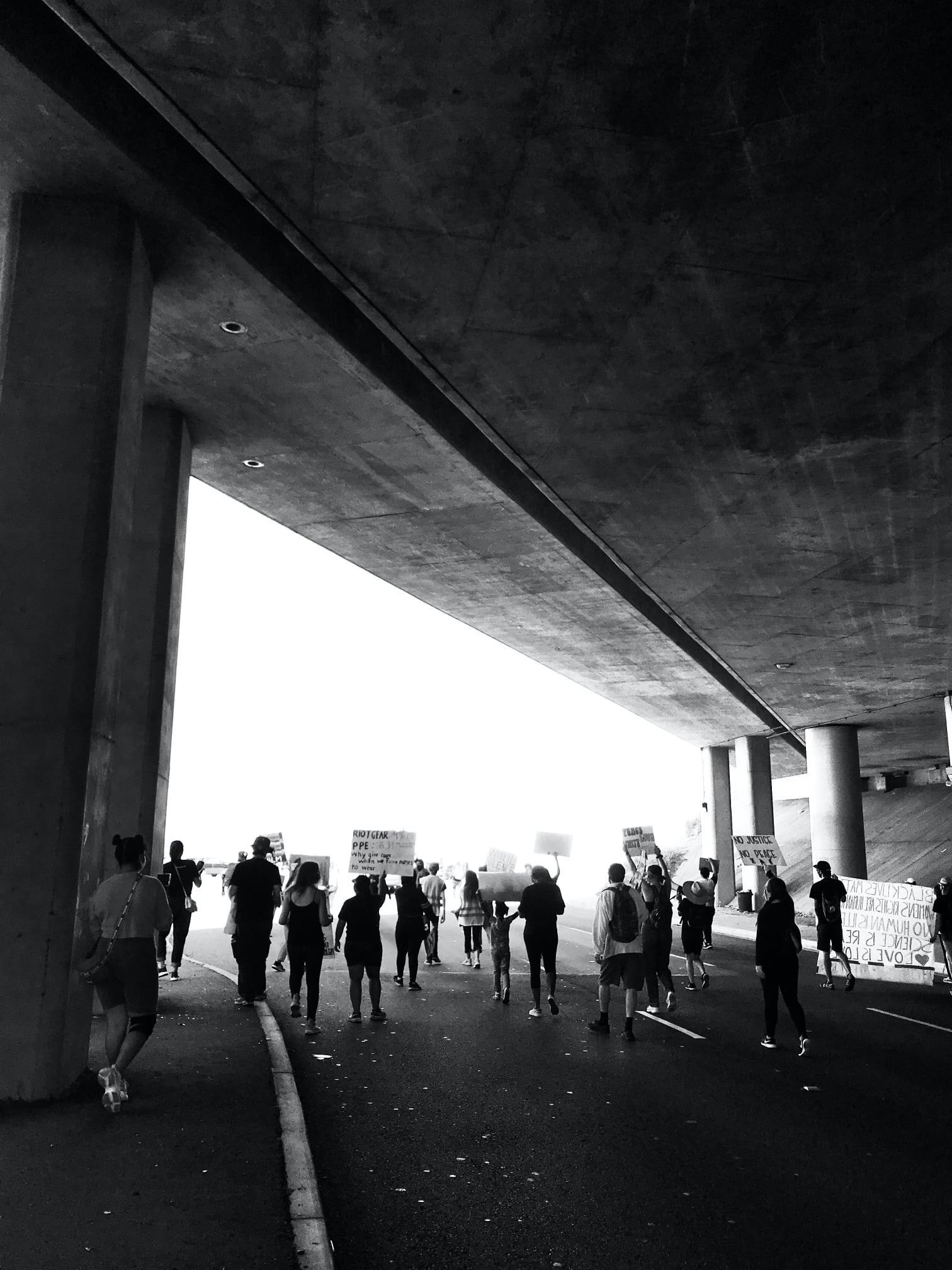 In Orange County, California, chants for Black lives reverberate under a bridge, imperceptibly shaking the concrete monolith. Protesters emerge, guided the radical belief that there is an attainable light towards which we march.
3rd Place: Audrey Marx '24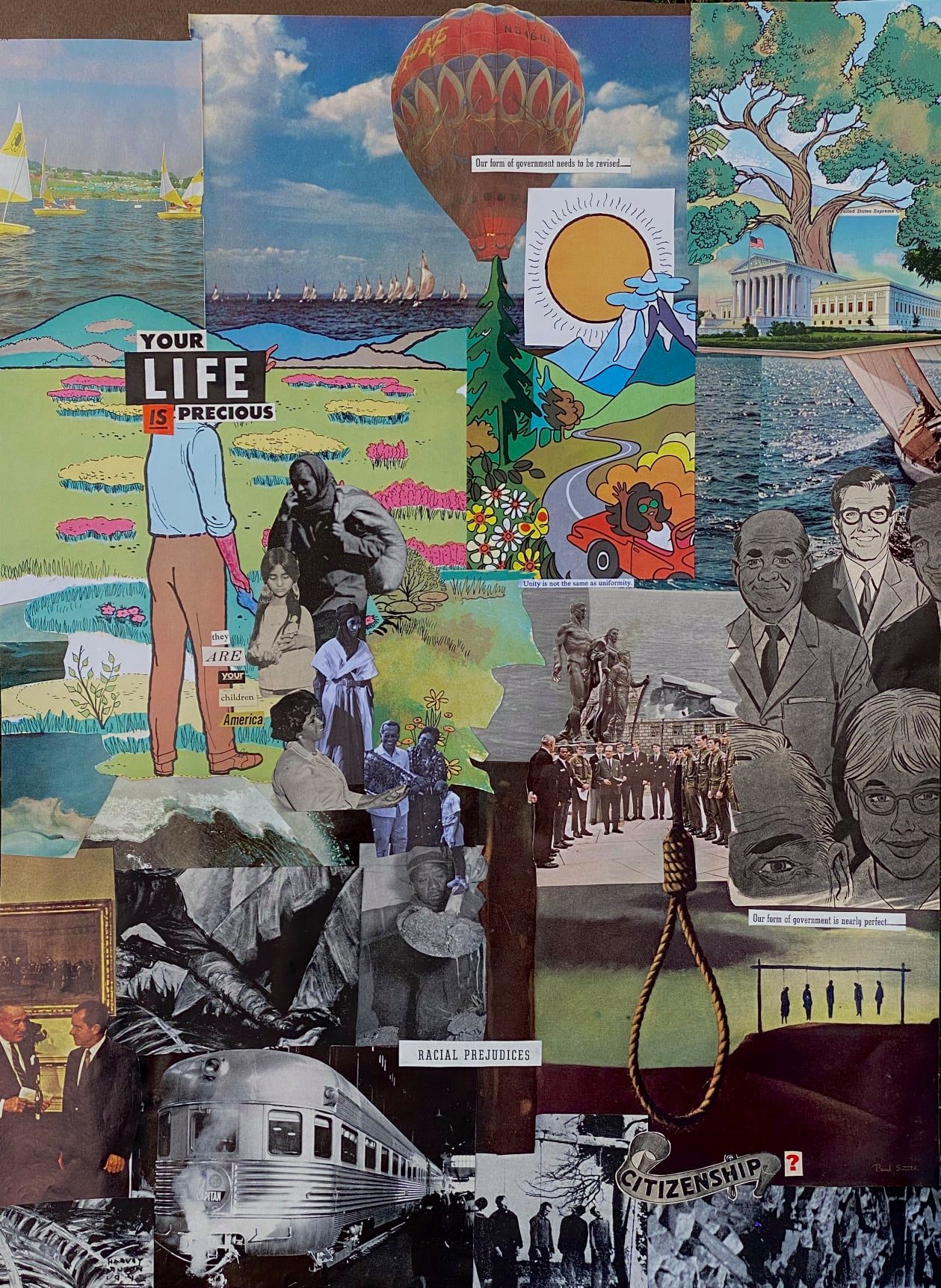 The marginalized groups shown on the left (but the right of the hand which reads "Your Life Is Precious") depicts equity in that they are being lifted up to the same level as the group on the right, which is being elevated by the privilege of a past broken system. The untroubled and vibrant world that we dream about (as seen on the left) is attainable and inclusive, but only at the expense of the disproportionate privilege which exists in the world we live in now. We must fill the gaps in education and opportunity, become more aware and understanding of others, and acknowledge and encourage diversity in order to provide fairness rather than sameness, and subsequently advance our society.
People's Choice: Janelle Yanez '21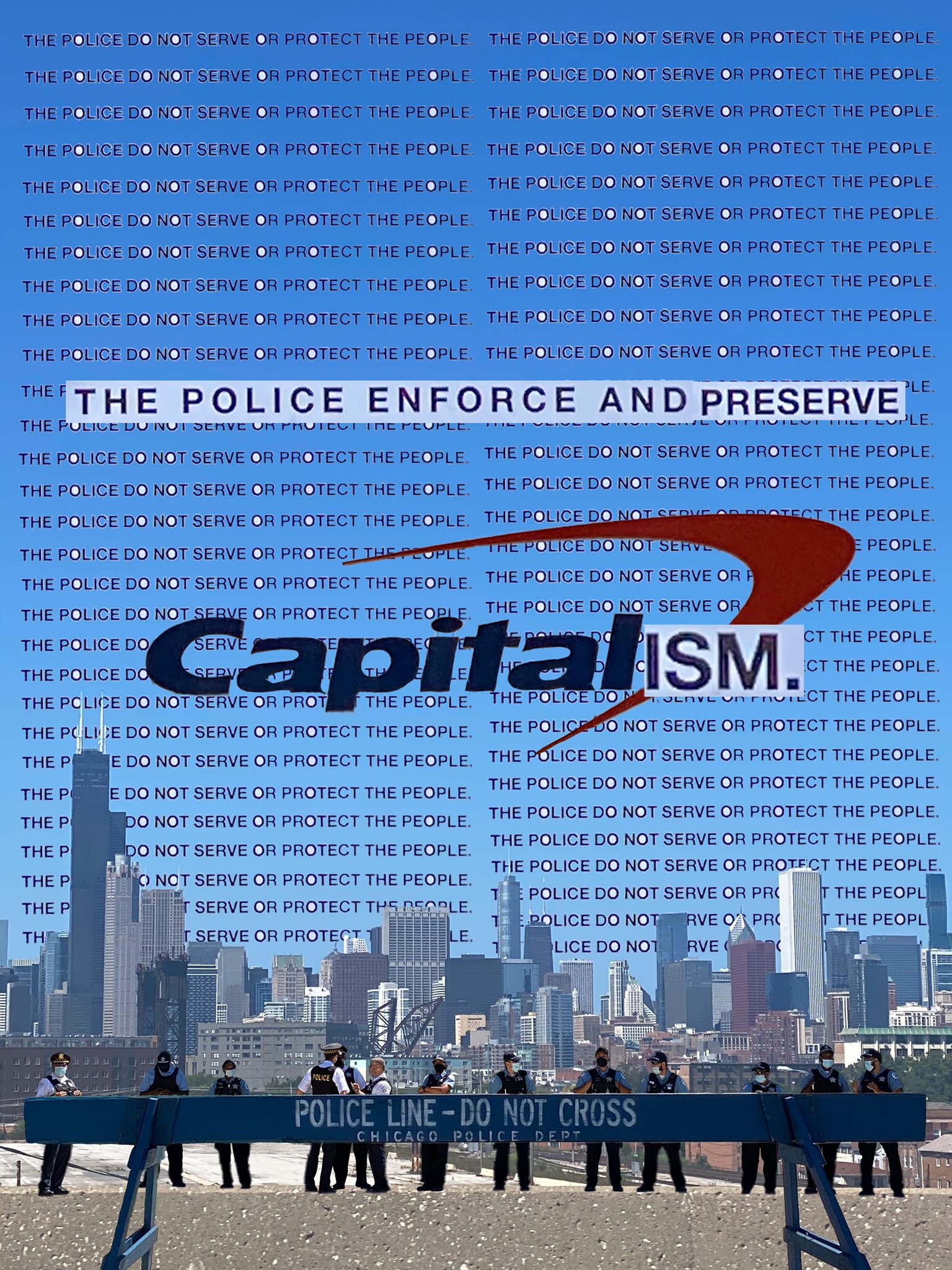 I made this image as not only a reminder of the inequitable and injustice systems of policing that are responsible for the death, incarceration, and enslavement of millions of Black folks, but also to remind the viewer for what cost these lives are lost. policing and police are not a force of justice, and in fact exist to maintain inequitable systems of anti- Blackness, white supremacy, and capitalism. this image illustrates how merciless people in power are and to what extent they will go to maintain their power, privilege, and wealth.
Visit our Facebook page to see all of this year's entries.
---

Images in Equity, Justice and Mercy: A Photo Contest
Connecting with the themes of this year's One Book selection, Just Mercy by Bryan Stevenson, One Book One Northwestern is hosting the "Images in Equity, Justice, and Mercy" Photo Contest. Stevenson's work asks us to explore: 
What does equity, justice, or mercy look like? What imagery do you connect to these words? Let us know!

Contest Rules:
This contest is open only to Northwestern undergraduate students. One entry per student participant.

All photo files must be a .png, .jpg, or .jpeg file. Images of photography, drawings, paintings, digital art, etc. will be accepted. Videos or moving images will not be considered for this contest.

All photo entries must be your own original work.

All entries will be posted on One Book's Facebook page, and winners may be announced on our other social media platforms (Twitter, Instagram).
Prizes:
First Place: $300

Second Place: $200

Third Place: $100

People's Choice: $50 Amazon Gift Card



A committee of Northwestern representatives, selected by One Book, will review each submission. The public will have the opportunity to vote for the "People's Choice" winner on Facebook after September 16. The winner of the contest will be announced in early October.

Deadline: September 16, 2020 at 6pm Central Standard Time
Submit Your Image
Questions? Contact onebook@northwestern.edu