Essay Contest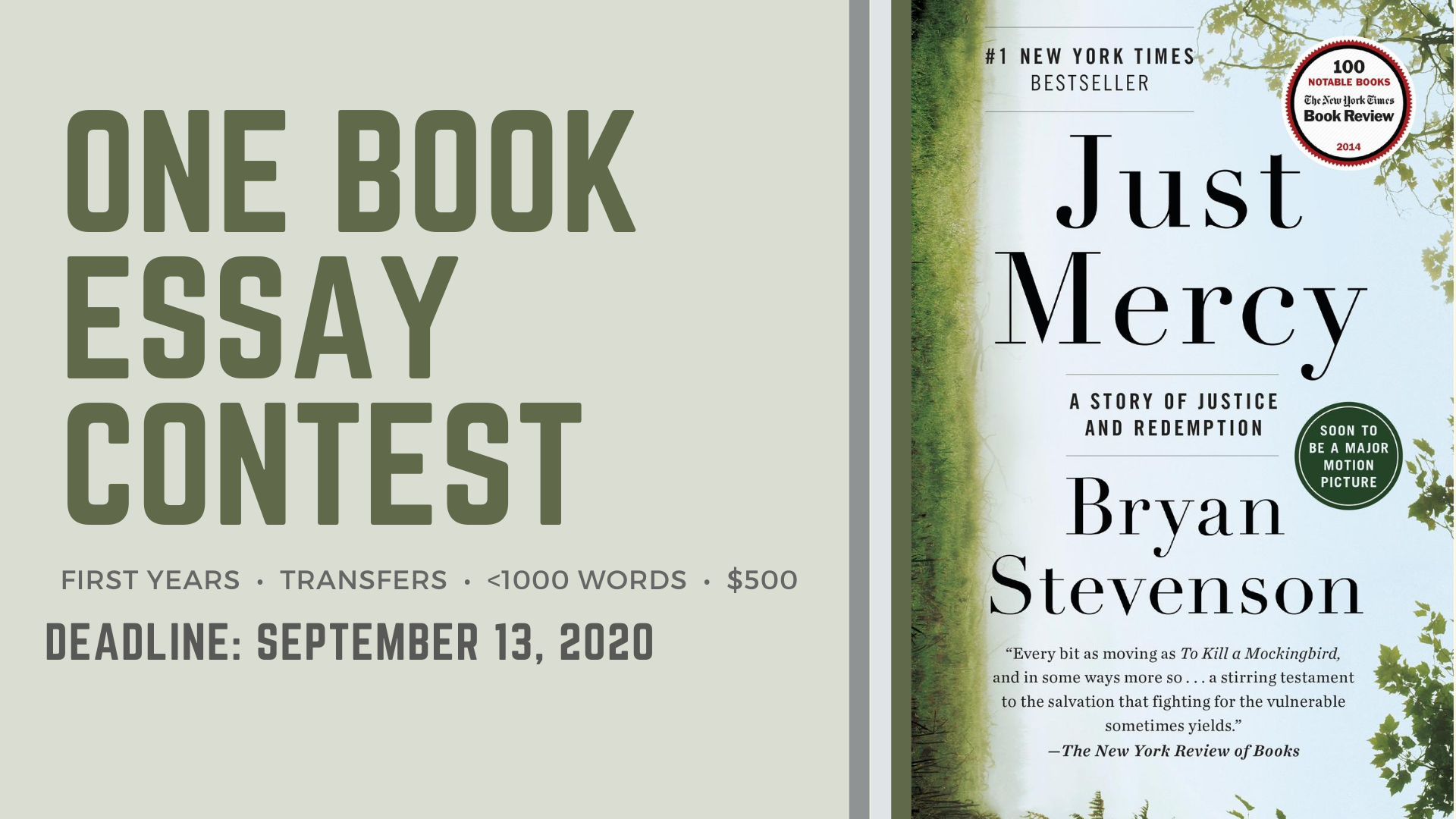 2020 Winners
First Place
This year, for the first time, two first place winners have been selected for the essay contest. The two winners of the $500 prize are Weinberg sophomore and transfer student Alexandra Verb for her essay The Art of Understanding  and Weinberg freshman Nia Robles Del Pino for her essay Huaytalla . Thank you to everyone who participated! We really appreciated the quality of this year's submissions. 
One Book Essay Contest 2020 – Just Mercy by Bryan Stevenson
One Book One Northwestern is awarding a $500 prize for the best essay response under 1000 words, which responds to this year's prompt:
In Just Mercy, Bryan Stevenson's grandmother tells him, "You can't understand most of the important things from a distance, Bryan. You have to get close." Identify one aspect of your life, however broad or specific you choose, and explain how "getting close" changed your understanding of it, especially in relation to the themes of justice and mercy.
Only incoming first year and transfer students are eligible to participate. Please submit your essay via this Google Form by 11:59 pm, Sunday, September 13, Central Standard time (CST). Please include your name, email address, and title on the submitted essay.
A committee of Northwestern faculty, selected by One Book, will review each submission. The winner of the contest will be announced in October.