Seniors to Watch
Education Advocate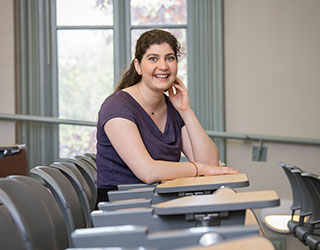 In kindergarten, Boston native Arielle Ticho was the child sitting cross-legged on the floor, reading to classmates and pointing to the words. By the time she got to college, she focused in on a teaching career while working with the Breakthrough Collaborative. It was then she observed the disparities between wealthy schools and those that struggled for resources in poorer neighborhoods.
"I've seen children who're being robbed of the opportunity to be their best selves. And I think education can be a powerful force for change."
Also at Northwestern, she interned for the U.S. Department of Education, writing summary briefs on congressional hearings on the Every Student Succeeds Act and learning the effects of politics on education.
The social policy major and Spanish minor will have the chance to elevate her own teaching experience now that she's received a prestigious Fulbright English Teaching Assistant fellowship in Colombia.
Social Justice Storyteller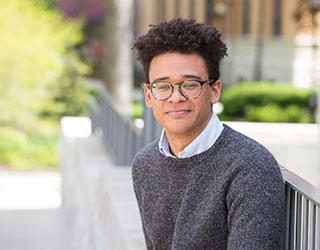 De'Sean Weber learned from his mother, a social worker, that helping others is what's most important. As an anthropology major and aspiring health care professional, Weber is using the power of personal stories to help improve health outcomes in marginalized, low-income communities like his own in Cincinnati, Ohio.
He studies the deeper, less obvious reasons people are predisposed to illness.
"A personal story adds context; it can get at things that numbers can't. If someone gets an infection, you can treat them with an antibiotic. But what in their environment and lifestyle led to that infection?"
Weber has received a fellowship through the Congressional Hunger Center in Washington, D.C., to participate in a prestigious social justice program that bridges community-based efforts and national policy around hunger and poverty.
This is an excerpt from a story originally published on Northwestern Now.