Events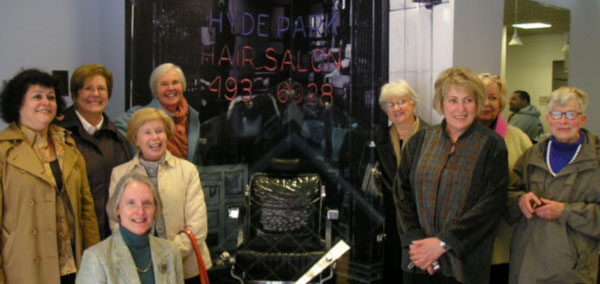 Join us for day trips to historical sites around Chicago, weekly meetings to brush up on foreign language skills, and group outings to hear guest speakers and lectures on the Northwestern campus. See Past Events of examples of previous outings.
Upcoming Events
Please join us for the cookie exchange meeting and wrapping party for all of those Settlement House gifts to our families. The Settlement House interest group, all the social service groups and in fact, all of our circle friends are urged to come. This is a fun evening and much help is needed.  Donations of large boxes and wrapping paper are also welcome.  Also, we still need shoppers.  Please contact Claudia Krizek at 847-724-6180 or cskrizek@sbcglobal.net if you can help.
If you have never been to this annual Circle event before, some members bring a plate of cookies, and go home with samples of others' cookies.  There are plenty of cookies for all, so please come, with or without cookies, to join in the spirit of the evening.  The wrapping party will be hald on Wednesday, December 10th from 7:00 PM - 10:00 PM at 1017 Meadowlark, Glenview, IL.  If you can bring medium sized cardboard boxes for the wrapped gifts, that would be useful.