Events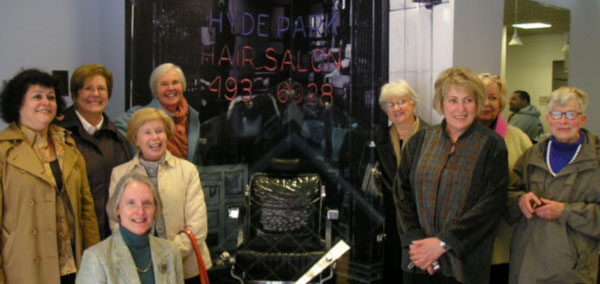 Join us for day trips to historical sites around Chicago, weekly meetings to brush up on foreign language skills, and group outings to hear guest speakers and lectures on the Northwestern campus. See Past Events of examples of previous outings.
Upcoming Events
Saturday, January 31 Potluck and Theater - Fabulation, or the Re-Education of Undine
By Lynn Nottage 
Directed by Jerrell L. Henderson
One woman. Two worlds. No escape.
Undine is a quick-witted, sharp-tongued and incredibly successful businesswoman who rules every aspect of her world in downtown Manhattan. That is until her "perfect" husband suddenly disappears, running off with all of her money. Now pregnant and on the brink of social and financial ruin, she must return to her childhood home in Brooklyn and cope with the crude new reality of transforming her setbacks into small victories, all the while trying to reconnect to a family she has purposefully forgotten in pursuit of her own ambitious rise to self-perceived glory. This social satire, written by Lynn Nottage, is a classic comeuppance tale with a devilishly comic twist described by Variety as "clever and consistently entertaining."
The program starts at 5:00 with appetizers and beverages followed by dinner. We will meet at the McCormick Tribune Center, 1870 Campus Drive, Room 3107.  After dinner, we will enjoy an introduction to the play, and then go to the near-by Josephine Louis Theater for the 7:30 p.m. performance.
Tickets are $17 each.  Please send a check payable to University Circle to Mary Alayne Schwartz, 2244 Birchwood Ave., Wilmette, IL 60091 by Friday, January 23rd. Please also include your name, potluck dish, and telephone number. For questions call 847-251-5197 or e-mail mks859@ameritech.net.