Sponsoring departments
Each year, One Book One Northwestern works with different departments or centers  depending on the theme of the book. This year we are happy to have the following named partners who will work with One Book to develop relevant programming surrounding themes of the book throughout the academic year.
Department of African American Studies

Northwestern University's Department of African American Studies offers courses comparing the black experience in various parts of the world, allowing students to learn to analyze identity, race, and racism as formations that change over time and space. This broad study of the black experience is one of the key features of the department.

Northwestern Athletics is dedicated to providing a world-class experience - academically, socially and athletically - to each of its nearly 500 student­-athletes every day. One of the founding members of what is now known as the Big Ten Conference in 1896, the Wildcats currently compete in 19 varsity sports in the most accomplished conference in college athletics.
During the most recent academic quarter, Northwestern student-athletes notched a cumulative GPA of 3.22, with all 19 teams posting a GPA above 3.0. Wildcats have earned a record 155 Academic All-Big Ten honors thus far during the 2013-14 year, and will combine for more than 5,000 hours of service to the Evanston and Chicago communities, with every student-athlete contributing. Since the fall of 2012, Northwestern has earned Conference championships in soccer, tennis, lacrosse, wrestling, field hockey and golf.
The Mary and Leigh Block Museum of Art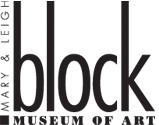 The Mary and Leigh Block Museum of Art is the fine arts museum of Northwestern University and Chicago's North Shore. It serves the academic and cultural needs of the University and community through: 
Thought-provoking exhibitions
Rich and diverse permanent collection
Original scholarship
Dynamic educational and cultural programs
Classical and contemporary film screenings at Block Cinema
See more at: http://www.blockmuseum.northwestern.edu/about/index.html#sthash.fh9BWDuK.dpuf
The mission of Multicultural Student Affairs (MSA) is to provide quality services and programs that support and enhance the collegiate experience, particularly for under-served students. We seek to foster a learning environment that enriches the cultural, educational, professional, and social lives of students, providing opportunities for holistic development. Through advising, advocacy, and outreach, MSA is dedicated to an inclusive and diverse community and helps students excel individually and collectively.
The Virginia Wadsworth Wirtz Center for the Performing Arts
The Virginia Wadsworth Wirtz Center for the Performing Arts at Northwestern University produces and administers the performing arts productions of the School of Communication, Department of Theatre, and Department of Performance Studies, and has programmatic responsibility for theatre, music theatre and dance. Each year, as many as forty productions are mounted in its four different performance venues — the 439-seat Ethel M. Barber Theater, the 369-seat Josephine Louis Theater, the 100-seat Hal and Martha Hyer Wallis Theater and the 100-seat Mussetter-Struble Theater — as well as in the University's 1,000-seat Cahn Auditorium.

At the center of our endeavors is advocacy for gender equality. As part of our strategic planning process in 2000, we surveyed Northwestern women to determine what they needed most. In the years since, we continue to ask our constituents about their needs. The following issues have emerged as high priorities:
Sexual violence, relationship violence, and sexual harassment
Work/life balance
Women and leadership
Health concerns
Professional development
As a result of the research, the Women's Center presents yearly programs that seek to address a universal concern for women and men about the afore mentioned concerns.