OBON fellows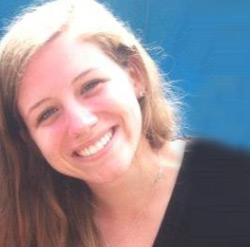 Taylor Billings
Environmental Science and Chemistry
I'm Taylor Billings, a rising senior studying Environmental Science and Chemistry. I was born and raised in New Orleans, Louisiana, but have learned to really embrace the Chicago weather. I'm one of the co-chairs for Northwestern Community Development Corps (NCDC), co-chair for the Freshmen Urban Program (FUP), and a Gateway Science Workshop facilitator. This year's book is going to be amazing, and I'm so excited to be a One Book fellow!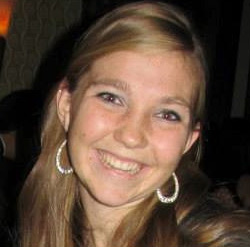 Anna Cassell
Anthropology, Science in Human Culture (double major), Premed
My name is Anna Cassell and I am a senior from Salt Lake City, Utah double majoring in Anthropology and Science in Human Culture.  When I'm not busy cycling up and down Sheridan road on my road bike you can find me drinking tea (I generally have eight different kinds at any one time), interning at the athletic department, volunteering at Mather Pavilion and Lurie Children's hospital, and training with the club triathlon team.  I'm thrilled to be a One Book Fellow this year, and can't wait to celebrate both the diversity and unity that make Northwestern such a special place.  And, as always, go 'Cats!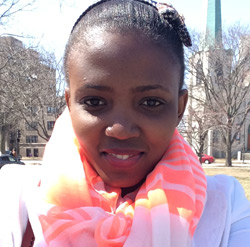 Stephanie Kuyah
Industrial Engineering
My favorite motivational speaker and writer, Chimamanda Ngozi Adichie,  repeatedly talks about  "The danger of a single story". She explicitly talks about single-mindedness in people's thought processes and how detrimental it is in our day-to-day lives. The single story refers to labeling a person based on preconceived notions and generalizations in regards to their race, gender, sexual orientation, et cetera. As a female African immigrant, I've had first hand experience on the dangers of a single story in America. These experiences drew me to Claude Steele's book, Whistling Vivaldi. While reading the book, I couldn't help but nod in agreement as I related to a good number of the issues he brought to light. That is why I am honored to be part of the conversation by being a OBON fellow. By sharing my experiences and encouraging others to do the same will spark dialogue and be a wholesome experience for myself and the NU community.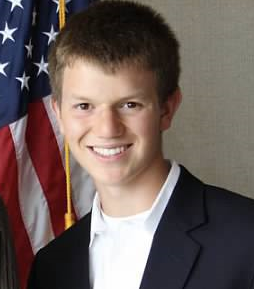 Ben Levey
Undecided/ Spanish Minor/ Kellogg
Hi! I'm Ben Levey, a rising sophomore from Milwaukee, Wisconsin (Go Brewers/Bucks/Packers!) pursuing a major in American Studies, a minor in Spanish, and the Kellogg Certificate in Financial Economics. On campus, in addition to working as a Fellow, I play on the club tennis team, mentor high school students through an organization called illuminate Mentors, co-chair the Northwestern Community Development Corps' (NCDC) Dialogues speaker series, work as an affiliate for the Kaplan Institute for the Humanities, and am involved in the Zeta Beta Tau fraternity. This year, I am excited to join the other Fellows in bringing the Northwestern community closer together by facilitating some important conversations.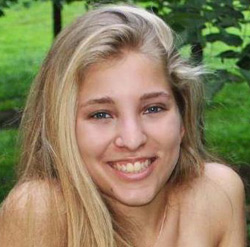 Marissa Mizroch
Journalism
I'm Marissa Mizroch, a rising sophomore studying journalism. I was born and raised in DC, but I spent more time eating cupcakes than acting like the people on "The West Wing." Here on campus I am an Illuminate mentor and reporter for the Daily Northwestern. When I'm not badgering people to talk to me for an article, I can usually be found at the Dunkin Donuts on the ground floor of Norris. I am very excited to be a One Book fellow this year, and engage with the campus in new and exciting ways!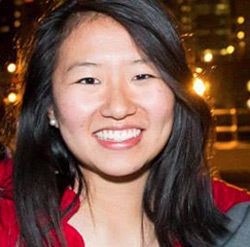 Melody Song
Economics and Political Science/Business Institutions/IMC
Hi! I'm Melody Song and I am a rising junior from Chapel Hill, North Carolina. I am an economics and political science double major. Outside of OBON, I am on the exec board of the NU Community for Human Rights (NUCHR) and work at the Center for Global Engagement as a graphic designer. I am also a proud Freshman Urban Program counselor and member of the NU Women's Club Soccer team. I love Carolina Tar Heels basketball, traveling, and great pasta. I am most excited to be a part of the thoughtful and challenging dialogue this year that identity and diversity both at Northwestern and in all of our collective communities.