Student Engagement
Northwestern Student Organizations
Alianza: the Hispanic and Latino Student Alliance 

The purpose of Alianza, the largest Hispanic/Latino student organization at Northwestern University, is to unite and support its members to work towards the advancement of an empowered, productive Hispanic/Latino presence at this institution. Alianza is a cultural, educational, and social programming body, which also serves as a vehicle for activism. Contact:alianza@listserv.it.northwestern.edu
The ACS is comprised of law students, lawyers, scholars, judges, policy makers, activists and other concerned individuals who are working to ensure that the fundamental principles of human dignity, individual rights and liberties, genuine equality, and access to justice are in their rightful, central place in American law.
This website provides a central source for information about courses at Northwestern University that are related to American Indian issues as well as information about local organizations, museums, and events.
The Chicago chapter of the Asian American Journalists Association was formed in 1989 by Linda Yu, an ABC-7 news anchor, and David Ibata, a former Chicago Tribune editor. The chapter presents a variety of journalism-related activities, the most important of which are designed to help prepare young journalists for a successful career in the news media. It also promotes diversity programs, offers career advice, works with other journalist organizations, and encourages networking among AAJA members nationwide.
Colloquium on Indigeneity and Native American Students (CINAS)
The Colloquium on Indigeneity and Native American Studies is an interdisciplinary academic endeavor that aims to promote and stimulate conversations on indigeneity and indigenous populations in the Americas and the transnational imaginary at Northwestern University. CINAS is for graduate students Contact: j-marquez@northwestern.edu
Global Engagement Summit (GES)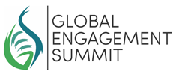 A five-day student-run conference that develops leadership for creating sustainable solutions around the world. GES brings nonprofit leaders and delegates from around the world to Northwestern University.
MIXED

MIXED (the Mixed Race Student Coalition), was founded in 2013 to provide a space for those who identify with a mixed race background or have interest in mixed race affairs/cross cultural collaboration through social and academic events, discussion, and support. Contact: nicholasdavis2017@u.northwestern.edu
Multicultural Student Affairs (MSA)
Multicultural Student Affairs is committed to fostering an inclusive environment that promotes identity development, intercultural exchange, academic excellence, and leadership. While our department's primarily focus on traditionally under-served students. Contact: c-keefe@northwestern.edu

The purpose of the NABJ Chapter is to bring together Chicago-area African-American journalists dedicated to truth and excellence in newsgathering and reporting, and equality in the media industry. To accomplish this mission, the organization seeks to: strengthen the ties between Blacks who work in majority-owned media and Blacks who work in the Black-owned media; assist Black journalists in upgrading their skills for upward mobility toward managerial and supervisory positions; encourage students to identify careers in journalism; and award scholarships to Black journalism students of accredited colleges and universities.

Northwestern Community Development Corps (NCDC) is a student-run organization that seeks to engage students in community development at Northwestern University, in Evanston, and throughout Chicago. We promote civic engagement through direct service, social awareness, and advocacy. Utilizing existing skills, talents, and abilities, we strive to build mutually beneficial relationships, enriching both our campus and the communities, while forming a foundation for the future. Contact: ncdc@u.northwestern.edu

Our mission is to increase visibility and raise awareness of American Indian cultures and to discuss issues facing American Indian students and the American Indian community. NAISA is for undergraduate students Contact: northwestern.naisa@gmail.com
We are a student group based within, but not exclusive to, the School of Education and Social Policy (SESP) committed to promoting minority access to higher education. Contact: promote360@gmail.com
Quest Scholars Network

Acknowledging our challenges is only the first step. Our goal is to facilitate the provision of the resources necessary to be fully included and reach our inner potential, and to overcome the obstacles that marginalize us as we experience the absence of external resources. Contact: northwestern.liaison@questscholars.org
Students for Justice in Palestine 
SJP is a diverse group of students, faculty, staff, and community members at colleges & universities throughout the US. Our group is organized according to democratic principles in order to promote justice, human rights, liberation, and self-determination for the Palestinian People.
As an advocacy group, SJP is committed to a core set of principles to which it expects its members to adhere. SJP believes that while the Palestinian people must ultimately be able to decide their future in Palestine, certain key principles, grounded in international law, human rights, and basic standards of justice, are fundamental to a just resolution of the plight of the Palestinians. These include the full decolonization of all illegally held Palestinian lands, the end of the Israeli occupation of the Gaza Strip, the West Bank, and East Jerusalem. Furthermore, we believe in a just and fair resolution to the Palestinian right of return and repatriation of Palestinian refugees, as well as an end to the Israeli system of discrimination against the indigenous Palestinian population. Just as SJP condemns the discrimination underlying the policies and laws of the state of Israel, SJP rejects and condemns any form of hatred or discrimination against any religious, racial, or ethnic group. SJP is committed to overcoming anti-Semitic sentiments towards both Arabs and Jews in the community. Rooting its strength in the diversity of its membership, SJP welcomes individuals of all ethnic and religious backgrounds to join in solidarity with the struggle for justice in Palestine. Contact: nusjp1@gmail.com
TGS Cross-Cultural (TGS Cross-Cultural)

We are student group aimed to promote cross-cultural dialogue, awareness of situations where cultural sensitivity is important, so that students from different backgrounds can have good conversations together. Contact: nsmirnov@u.northwestern.edu