One Book Fellows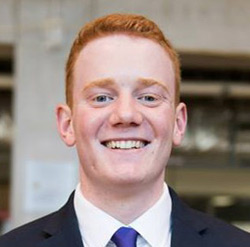 Johnny Atler
Engineering
I'm Johnny Atler, a rising sophomore studying Manufacturing and Design Engineering. I'm from the San Francisco Bay Area, love baseball, and am a big Giants and Warriors fan. On campus, I am a member of the sailing team and am involved with the Sigma Chi fraternity. As a One Book fellow, I am excited to help bring light to such an important topic and facilitate discussion at Northwestern.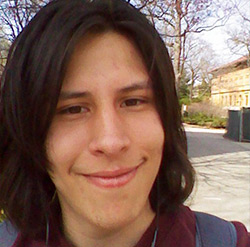 Forrest Bruce
Social Policy & Psychology
I'm Forrest, a rising senior from Minnesota and a member of the Fon du Lac Band of Ojibwe. I'm studying Social Policy and Psychology and am co-president of Northwestern's Native American & Indigenous Student Alliance (NAISA). I've been working to improve Northwestern's problematic relationship with Native people and communities since my freshmen year and am happy that The Inconvenient Indian has been selected as the One Book this year! I'm looking forward to continuing this work and am optimistic that NU will make significant strides in reconciling with its colonial history.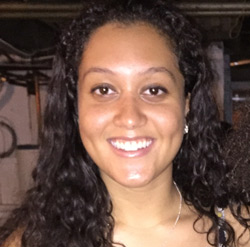 Gabriella Cramer
Political Science
I'm Gabriella Cramer, a rising sophomore currently studying political science and African American Studies minor. I was born and raised in Boston, Massachusetts and I am a die hard fan of the New England Patriots. On campus I am part of the Northwestern University Community for Human Rights and work at the Multicultural Center. In my free time you can find me at Norbucks enjoying my favorite drink, Black Iced Tea Lemonade. I am excited for this year's book because I am a member of the Mashpee Wampanoag tribe and can't wait to help share with the campus some of the rich history of my people.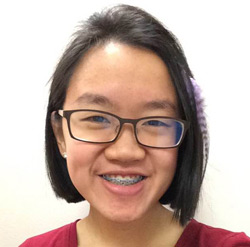 Irina Huang
Communication Studies and American Studies
My name is Irina Huang, and I'm a sophomore from New City, New York double-majoring in Communication Studies and American Studies. On campus, aside from being a One Book fellow, I do historical research as a Leopold Fellow and am involved in a Christian fellowship called Asian-American InterVarsity. When I'm not busy crafting the world's best Blaze pizza or Chipotle Burrito Bowl, I can be found painting my nails, watching an exorbitant amount of YouTube videos, or running along Lake Michigan. I'm so excited to be a One Book fellow because I deeply believe in the power the book and the programming surrounding it have to transform conversations, minds, relationships and then ultimately, lives--I know it has for me!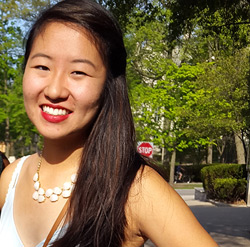 Melody Song
Economics and Political Science
Hi! My name is Melody and I'm a senior in Weinberg double majoring in Economics and Political Science and am earning an IMC Certificate. I am originally from Chapel Hill, NC and am a die-hard Carolina Tar Heels basketball fan. In addition to One Book, I am an NUCHR Co-Director, FUP counselor, and Buffett Institute Fellow.