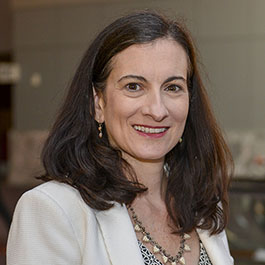 Sarene Marshall
Chief Sustainability Officer at Galway Sustainable Capital
TEACHES:
ISEN 472 Climate Activism and Its Business Impacts (0.5 credit)

Sarene Marshall is an adjunct professor within Northwestern's Master of Science in Energy and Sustainability (MSES) Program.
She has nearly three decades of global experience on sustainability issues. Prior to joining Galway Sustainable Capital in 2021, she led strategy and program development, employee engagement activities, and measurement and reporting for addressing the Inter-American Development Bank's environmental footprint. Prior to the IDB, from 2016-2018, she delivered independent advisory services on sustainability for clients such as the National Recreation and Parks Association and National Trust for Historic Preservation. From 2014-2016, Sarene was Executive Director of the Center for Sustainability at the Urban Land Institute. At ULI, she worked with real estate professionals and city officials on strategies to reduce carbon emissions from buildings and created business cases for climate-resilient urban development and food-oriented real estate projects. Ms. Marshall spent 2002-2014 at the Nature Conservancy (TNC). From 2007-2012, she served as Managing Director of TNC's Global Climate Change Program, where she worked intensively on climate policy, public engagement, and pilot programs for reducing emissions from forests and agriculture. Prior to TNC, Sarene held roles at Mercer Management Consulting, World Wildlife Fund and other global organizations focused on economic development, women's empowerment, and primary healthcare. Ms. Marshall is a fluent Spanish speaker who has lived and worked extensively in Latin America. She holds an MBA and MA from the University of Pennsylvania's Wharton School of Business / Lauder Institute. Her undergraduate degree in International Affairs is from the George Washington University.