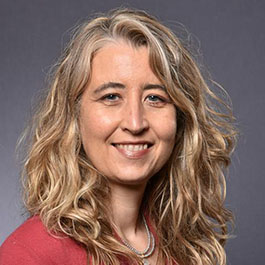 Meghan Busse
Associate Professor of Strategy at Northwestern's Kellogg School of Management
Northwestern Kellogg School of Management
Global Hub 4235
ADVISES:
ISEN 412 Understanding Global Energy and Sustainability Markets (0.5 credit)

Meghan Busse is an adviser for Northwestern's Master of Science in Energy and Sustainability (MSES) Program.
She joined the Kellogg faculty in 2008 as an Associate Professor of Strategy. Prior to that, she was on the faculty of the Haas School of Business at UC Berkeley and at the Yale School of Management. At Kellogg, she teaches the core strategy course and an elective course on the economics of energy markets.
Professor Busse's research focuses on market structure and competition, with particular interest in pricing and price discrimination. She has studied these issues in a variety of industries, including cellular telephones, airlines, coal, and natural gas. Her recent work has focused on the automobile industry, investigating both promotional strategies and environmental issues associated with cars and car purchasing behavior.
Professor Busse received her PhD in economics from MIT. She is a research associate of the National Bureau of Economic Research.