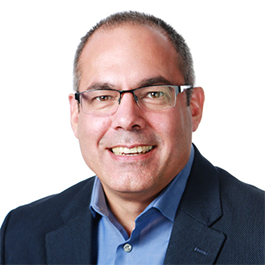 Martin Hanna
MSES Career Coach

Marty Hanna is a career coach for Northwestern's Master of Science in Energy and Sustainability (MSES) Program.
He has been involved in the energy and sustainability industries for over 25 years, including 20+ years at Schneider Electric, where he led successful global teams and programs in all areas of external and internal communication. He was also Head of Communications for GreenStruxure, a joint venture between Schneider and sustainability-focused private equity firm Huck Capital, launched in 2020 to bring Energy as a Service solutions to the underserved buildings market in the U.S.
Marty is widely recognized for his passion and energy in building great stories, driving innovation, company transformations and results, and developing teams and strong relationships with company leadership and external and internal stakeholders. He is a graduate of the University of Dayton, Dayton, Ohio, and currently sits on the advisory boards of IIoT World and the Dayton Chicago Alumni Association.