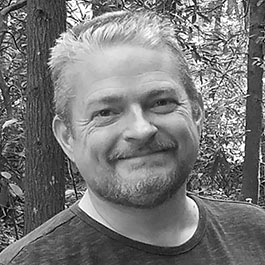 Mark Pruitt
Principal at The Power Bureau, LLC
TEACHES:
ISEN 401 History and Politics of Resource Innovation (1.0 credit)
ISEN 404 Resource Markets Design, Regulation, and Reform (1.0 credit)

Mark Pruitt is an adjunct professor within Northwestern's Master of Science in Energy and Sustainability (MSES) Program.
With more than 25 years of experience in the energy commodity supply and energy efficiency markets, Mark assists organizations with energy planning, project evaluation, procurement processes and contract negotiations. His current work focuses on advising communities on municipal aggregation and organizations on energy procurement issues.  His experience through the electricity deregulation process in Illinois provides him with a long-range perspective on positioning, risk management and opportunity development.  Prior to founding The Power Bureau, Mark served as the first Director of the Illinois Power Agency where he secured electricity supply on behalf of approximately 4.7 million residential and small commercial ratepayer accounts serviced by Commonwealth Edison and Ameren Illinois. During his tenure, the Agency not only established the hedging and procurement processes to secure energy, capacity and transmission for ratepayers; but also reviewed and negotiated agreements for renewable energy, clean coal, coal gasification, energy efficiency and demand response assets. Mark also participates in research programs at the Illinois Institute of Technology and Argonne National Lab.