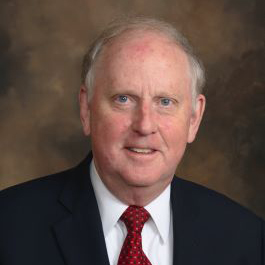 Joseph Wemhoff
Adjunct Instructor of Finance Quinlan School of Business at Loyola University Chicago
TEACHES:
ISEN 408 Finance Fundamentals for Energy and Sustainability (0.5 credit)

Joseph Wemhoff is an adjunct professor within Northwestern's Master of Science in Energy and Sustainability (MSES) Program.
He has over four decades of direct experience as a practitioner in all aspects of finance, from both the banking and the corporate sides.  His background includes corporate credit facilities of all types, as well as public and private debt capital markets; corporate treasury and liquidity management; capital structure planning; international banking, including foreign exchange and export finance; and valuations of companies.  He has been successful in building organizations; in managing complex large corporate banking relationships; and in cross-selling non-credit products and services. 
Joe earned his Bachelor of Business Administration degree in finance from The University of Notre Dame.  He received his MBA in finance, international, and transportation from the Kellogg Graduate School of Management at Northwestern University.  Joe holds a diploma from the Stonier Graduate School of Banking, sponsored by the American Bankers Association.  He is a permanent Certified Cash Manager, and belongs to Beta Gamma Sigma, business honorary fraternity.