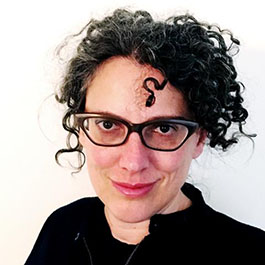 Jenny Carney
Vice President of Sustainability, Energy, and Climate Change at WSP
TEACHES:
 ISEN 463 Circular Economy (1.0 credit)

Jenny Carney is an adjunct professor within Northwestern's Master of Science in Energy and Sustainability (MSES) Program.
She is a Vice President of WSP's Sustainability, Energy, and Climate Change (SECC) team. SECC is a leading provider of advisory and technical services across the sustainability agendas of corporate, government, institutional, and NGO clients. Comprised of engineers, management consultants, and sustainability experts, SECC consultants work on a diverse array of technical domains that contribute to overarching sustainability and enhance the competitiveness of their clients. SECC's clientele consists largely of well-known corporate names, many of whom set the global standard for enterprise sustainability.
Jenny has been working in the realm of sustainability in the built environment since 2004, pivoting from her early work as a field ecologist. Jenny primarily oversees WSP project work related to enhancing the performance of building portfolios, including performance-based benchmarking, sustainability programming and reporting, and green building labeling and certification. Recent focuses have included establishing zero waste best practices across the global real estate portfolio of a leading technology and cloud computing company, and integrating social and environmental justice considerations into clean energy transition plans.
Building off her early work in field science, Jenny has extensive experience working with large, longitudinal empirical data sets, including collecting and scrubbing datasets to ensure root data quality; using advanced statistical analysis such as multivariate regression to elucidate patterns, relationships, and opportunities in building performance data; and communicating analysis results to a variety of stakeholders. Jenny is a LEED Fellow, and holds degrees from Lawrence University (BA, Biology) and the University of Wisconsin, Madison (MS, Forest Ecosystem Ecology).