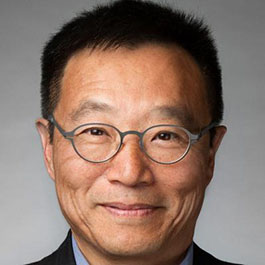 David Chen
Adjunct Professor of Finance, Faculty Lead of Impact Investing at Northwestern's Kellogg School of Management
Northwestern Kellogg School of Management
Jacobs Center Room 548
ADVISES:
ISEN 440 Energy Infrastructure Development and Finance (1.0 credit)

Dave Chen is an adviser for Northwestern's Master of Science in Energy and Sustainability (MSES) Program.
His focus on sustainability is a result of his work in venture capital, regional economic development, and energy policy. In 2007, as a visiting executive at the Meyer Memorial Trust, he developed a investing thesis on mission related investing (MRI); this tool has since been adopted by several institutions. In late 2007, he formed Equilibrium Capital Group; an investment firm focused on growth equity investment opportunities in the area of sustainability.
Previously, Dave was a general partner at OVP Venture Partners, joining the firm in 2001, focused on early stage tech venture investing.
Until 2002, he served on the board of HNC Software and merged it with FICO (NASDAQ:HNCS, now NYSE:FIC).
Prior to OVP, Dave founded GeoTrust (acquired by Verisign 2006) & The Ascent Group; was Vice President Marketing Mentor Graphics; was an associate at McKinsey & Co; and was an early team member in 1978-84 at Solectron.
Dave serves as:
Board member GED, Inc. (Gerding Edlen)
Board member Biological Capital, LLC
Board member United Streetcar, LLC
Chairman of the Federal Reserve Bank of San Francisco's Portland Branch
Board member of the National Collegiate Inventors & Innovators Alliance (NCIIA)
Board member of The Freshwater Trust
Board member of B Corp/B LAB
Advisory Board Member of the Oregon Investment Fund (OIF)
Governor-Appointed Chairman of the Oregon Innovation Council (2005-2011)
Chairman (2003-2009) of the Oregon Nanoscience and Microtechnologies Institute (ONAMI)
Chairman (2006) of the Oregon Entrepreneurs Forum
Faculty at the Kellogg School of Management at Northwestern University, on the topic of sustainability and finance.
Dave has a B.A. in biology, from the University of California, Berkeley and a M.M. from the Kellogg School of Management at Northwestern University.
Dave is co-owner of Patton Valley Vineyards, committed to making the finest Oregon Pinot Noir based on sustainable vineyard farming practices.