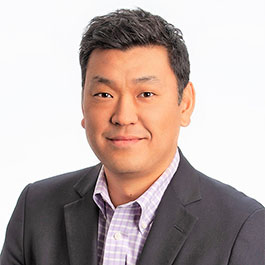 Dan Hahn
Partner, Global Energy Providers Practice Lead at Guidehouse
TEACHES:
ISEN 434 Hydrogen in the Energy Transition (0.5 credits)

Dan Hahn is an adjunct professor within Northwestern's Master of Science in Energy and Sustainability (MSES) Program.
He is responsible for the Energy Providers practice and leads a global team of industry and key account professionals advising the world's 60 largest electric, water, and gas utilities; the 20 largest independent power generators; five of the 10 largest oil and gas majors; and the 20 largest gas distribution and pipeline companies.  Dan and his team provide a broad set of strategies and transformation solution platforms and guidance to clients as they navigate the energy transition.  Relevant areas include energy system transformation, mobility, decarbonization, utility commercial and industrial growth, customer programs, regulatory policy and rate design, risk compliance and security, utility distributed energy resources platforms, asset management, generation services, grid modernization, transmission services, and utility analytics.
Prior to Guidehouse, Dan was a managing director at Accenture for 25 years transforming clients in energy, oil & gas, natural resources, chemicals, manufacturing, automotive, industrial equipment, financial services, insurance, media, and high tech industries. Dan's experience and leadership is in business operations, management consulting, digital transformation, complex technology systems integration and application outsourcing.
Dan serves on the Board of Trustees at the Music Institute of Chicago. Dan has a BA in Political Science from Northwestern University.