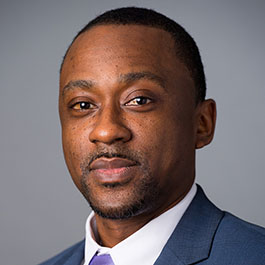 Chet White
Vice President of Operations & Asset Management at Reactivate
TEACHES:
ISEN 450 Fundamentals of Energy Trading and Risk Management (0.5 credit)

Chet White is an adjunct professor within Northwestern's Master of Science in Energy and Sustainability (MSES) Program.
He has over 18 years of energy market operations and trading experience with proven abilities in developing and implementing market strategies and leadership in cross-functional teams. Prior to his role at Reactivate, he worked as an Industry Principal, Trading & Commercial at Accenture. He also previously worked for North America's largest privately held renewable energy provider, and global clean energy leader, Invenergy. Chet has extensive expertise in portfolio optimization and maintains robust partnerships with internal and external stakeholders some of which include Google, Verizon, Facebook, 3M, and Owens Corning.
He has experience leading contract negotiations of enabling agreements including ISDAs, NAESBs, and EEIs with counterparties, to ensure that hedging targets are met, cashflow is secured, and market downside risk is mitigated.  He has overseen portfolio optimization, trading, and risk management in most US energy markets, Canada, and Mexico. 
Chet received his BA in Business Administration from Morehouse College, and an Executive MBA from Northwestern University, Kellogg School of Management.