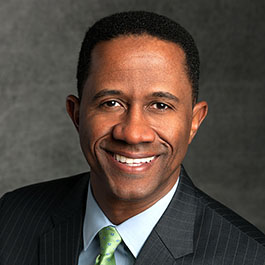 Brian Tolliver
Corporate Development and Strategy Leader
TEACHES:
ISEN 421 Scaling Sustainable Technology (1.0 credit)

Brian Tolliver is an adjunct professor within Northwestern's Master of Science in Energy and Sustainability (MSES) Program.
He brings more than 20 years of leadership experience in strategy, corporate & business development, finance, and investment banking across a unique mix of large multinational corporations and fast growth businesses spanning high technology, energy, industrials, chemicals, investment banking, and e-commerce. His work in the energy sector includes authoring internal studies ranging from strategic organic and inorganic growth opportunities, to disruptive technologies and business models. 
His professional work experience includes senior leadership roles at Cabot Microelectronics, Schneider Electric, Sears.com, Microsoft and Deutsche Bank. Earlier in his career he gained deep expertise in software development, consumer finance and capital markets.  Brian has also served in advisory, mentor and investment committee roles at Clean Energy Trust, Argonne National Laboratory's Chain Reaction Innovations, and Northwestern University's NUvention: Energy program. 
He received his BS in Industrial Management and Computer Science from Purdue University, and a MBA in Finance and Accounting from the University of Chicago.