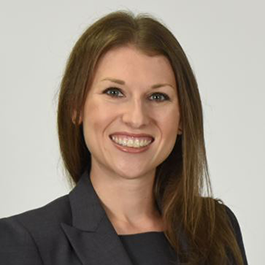 Alison Gilbert
Originations Lead - Specialized and Asset Finance; Macquarie Group
CO-TEACHES:
ISEN 440 Energy Project Finance and Development (1.0 credit)

Alison Gilbert is an adjunct professor within Northwestern's Master of Science in Energy and Sustainability (MSES) Program.
Alison is an Originations Lead within the Specialized and Asset Finance team at Macquarie Group, where she is responsible for sourcing, structuring, and executing asset finance and growth equity transactions across distributed power generation, advanced mobility, hydrogen/renewable fuels, and sustainable waste sectors.
She has spent her career at the intersection of investment strategy and transaction structuring. Prior to Macquarie, she was an investor at Global Environment Fund and a project finance banker at Société Générale, structuring limited and non-recourse debt, equity, and related products for new build projects and acquisitions across renewable energy, power generation, and natural resources industries.
Alison previously worked as an international strategy and project development advisor at Exxon Mobil Corporation, where she advised senior leaders on political, economic, and regulatory risks with potential business impact on upstream oil and gas investments in Southeast Asia, Sub Saharan Africa, and Latin America.
She has also served in the U.S. Government, both at the Overseas Private Investment Corporation (now U.S. International Development Finance Corporation), structuring loans, guarantees, and insurance products for U.S. companies investing in emerging markets, and at the U.S. Department of Treasury, evaluating tax credit programs for renewable energy projects.
Alison received a BA in International Relations from Vassar College and holds an MSFS in International Finance & Economics from the Georgetown University School of Foreign Service.