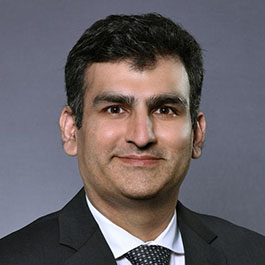 Achal Bassamboo
Charles E. Morrison Professor of Decision Sciences Professor of Operations at Northwestern's Kellogg School of Management
Northwestern Kellogg School of Management
Global Hub 4157
ADVISES :
ISEN 462 Sustainable Supply Chain Management (1.0 credit)

Achal Bassamboo is an adviser for Northwestern's Master of Science in Energy and Sustainability (MSES) Program.
He is the Charles E. Morrison Professor at Kellogg School of Management, Northwestern University. He is also the co-director of the MMM program which is dual degree program between Kellogg and Segal Design at McCormick School. Professor Bassamboo joined the faculty at the Kellogg School of Management in 2005, after completing his Ph.D. in Operations, Information and Technology at the Stanford Graduate School of Business. His research interests lie in the areas of service systems, revenue management and information sharing. His current research involves designing flexible service systems with a focus on capacity planning and effects of parameter uncertainty. He is also studying credibility (or lack thereof) of information provided by a service provider or a retailer to its customers.
His articles have appeared in leading journals, including Management Science, Manufacturing and Service Operations Management, and Operations Research. Professor Bassamboo was award the 2016 "Young Scholar Award" given by the Manufacturing and Service Operations Management Society for his research. He has served on the editorial boards for Management Science, POMS and Naval Research Logistics. Professor Bassamboo teaches courses on operations management, supply chain logistics, decision models and statistics.