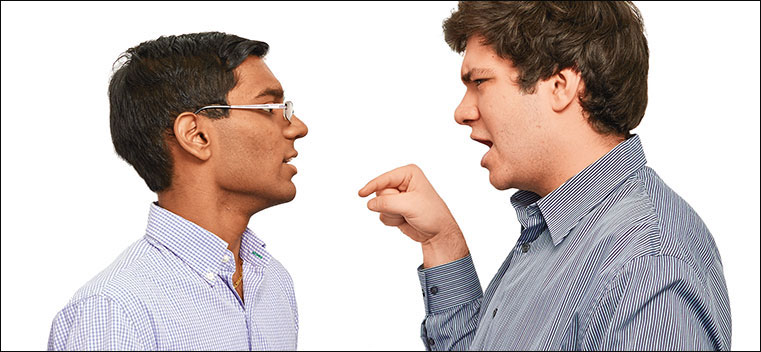 Arjun Vellayappan, left, and Alex Miles. Photo by Mary Henebry.
The Fast Talkers
Story Tools
Share this story
The Road Ahead
Read more on these outstanding seniors:
Find Us on Social Media
Alex Miles & Arjun Vellayappan - Debate Duo
Dallas native Alex Miles and Arjun Vellayappan, of Lexington, Mass., will leave Northwestern as two of the University's most accomplished debaters. The former high school adversaries won nearly 40 debates in a row on their way to winning their second consecutive Rex Copeland Award, given to the team with the best record throughout the season. Only one other team in National Debate Tournament history has won the Copeland award twice. Miles and Vellayappan made good on their top seeding at the NDT in April, when they led Northwestern to a record 15th national title. Earlier in the year Miles and Vellayappan also won the Wake Forest University Tournament without losing a single debate. With the victory, Vellayappan became the first four-time winner of the Wake Forest tournament, an unprecedented accomplishment that sparked a serious movement to rename the trophy in his honor. "These are Michael Jordan-esque numbers in the debate world," says Northwestern debate head coach Daniel Fitzmier. Miles and Vellayappan, both political science and economics majors, are headed for careers in consulting — Miles at IBM and Vellayappan at PricewaterhouseCoopers.
Interviews and text by Sean Hargadon.