InQbation Lab Facts
Northwestern University's Querrey InQbation Lab
The Querrey InQbation Lab extends Northwestern's excellence in research-driven innovation and is a hub for University startup companies, cutting-edge research, and innovation.
Querrey InQbationLab Investment
$50M
in Illinois state capital appropriation
$25M
donation from Kimberly K. Querrey to support programming
$3M
grant from the Illinois Department of Commerce and Economic Opportunity to support construction of wet lab space
Our Entrepreneurial Ecosystem
The Garage, home to more than
1,000
student-founded startups and projects since its founding in 2015
59
startups launched by Northwestern faculty in the past 5 years
Foster Collaboration and Innovation
The Querrey InQbation Lab offers several high-quality spaces near the Evanston campus and enables seamless access to Northwestern facilities, resources, and expertise: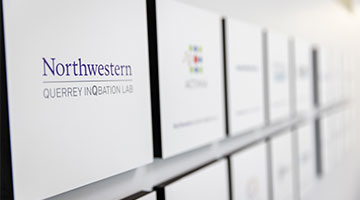 Wet labs and other labs for research in the life sciences and physical sciences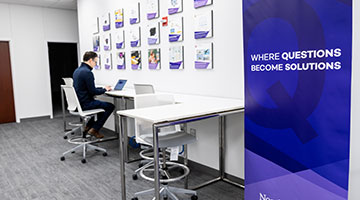 Foundries with shared equipment for experimentation and scale-up
Classrooms, conference rooms, and other collaborative spaces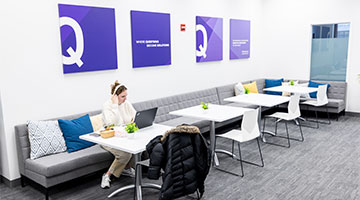 Office space and shared workstations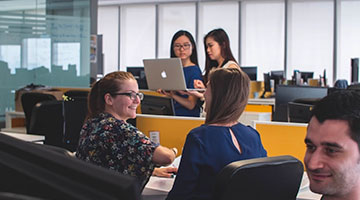 A pool of mentors for early-stage teams and startups
Supporting Technology-Based Economic Development
The Querrey InQbation Lab will continue to create companies, retain them, and broaden job opportunities in the Chicago area. Companies that already call the Querrey InQbation Lab home include:
Programming to Support the Northwestern Startup Community
Programs related to different phases of the commercialization process support Northwestern startups, faculty, and students. In addition, Tech Talks at the Querrey InQbation Lab offer local high school students the opportunity to learn from leading Northwestern faculty about technologies that will impact their lives.