Stay informed about news and events related to government relations. Read news below or view our archive for more news.
NU ASTRONOMY PROFESSOR TEAMS UP WITH NASA ON WEBB TELESCOPE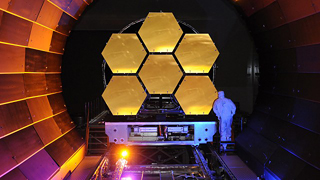 Northwestern's Farhad Yusef-Zadeh, professor of physics and astronomy at WCAS, was one of 286 members who was given time by NASA to observe the Webb telescope, an infrared space telescope able to gather light five times the amount of the Hubble telescope. Professor Yusef-Zadeh applied to the Webb project in hopes to learn more about the black hole, Sagittarius A*. The Webb telescope was launched on December 24, 2021.
NULR 2021 SYMPOSIUM WITH MAYOR LIGHTFOOT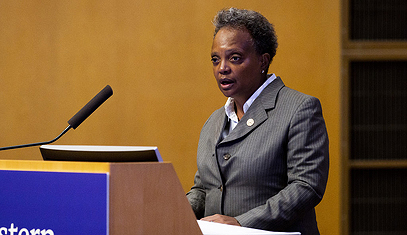 The Northwestern University Law Review hosted its 2021 symposium, "Reimagining in the Era of Inequality" to discuss legal history, property, tax, land use, fair housing, environmental law, and family law. Delivering the keynote address was Mayor Lori Lightfoot, who also discussed her plans for addressing housing inequality in Chicago.
NIH GRANTS TO AID IN PREVENTING GUN VIOLENCE
On October 1, 2021, U.S. Sen. Dick Durbin (D-IL) announced new grants from the National Institutes of Health (NIH) to Northwestern University for gun violence-prevention research. NU and READI Chicago, a community outreach program designed to reduce gun violence, will work together to develop and test pilot the FOREST (Fostering Optimal Regulation of Emotion to prevent Secondary Trauma) program to help READI Chicago's front-line staff maintain well-being and reduce burnout.
MCDC CREATED FOR DATA SCIENCE COLLABORATION
On September 22, 2021, five Illinois universities, led by Northwestern University, established the Metropolitan Chicago Data-science Corps (MCDC) to help meet the data science needs of the Chicago metropolitan area. In addition to Northwestern, the partner universities are DePaul, Northeastern Illinois and Chicago State universities, and the School of Information Sciences (iSchool) of the University of Illinois at Urbana-Champaign. The corps will be supported by a new grant from the National Science Foundation of nearly $1.5 million over three years.