Joan Trimuel Williams
Director, Compliance, Office for Regulatory Affairs; Feinberg School of Medicine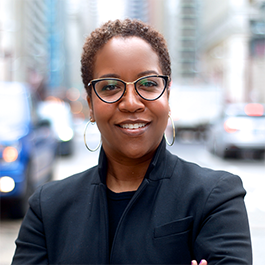 "Through Northwestern's infrastructure and culture, I have been able to make personal and professional adjustments throughout my career," said Joan Trimuel Williams, who has been at Northwestern since 1999.
There are tangible examples of this, such as Northwestern's tuition assistance program which enabled Williams to get a master's degree in higher education administration.
And there are other benefits Williams describes as the "intangibles," which enhance her work and life.
"I have access to scholarly perspectives and conversations that help me better understand the world and make me a better global citizen."
She notes that Northwestern colleagues are ambitious and — if you're strategic — you can find new opportunities. Williams has done just that, with a dynamic career consisting of three different roles.
Back to top