Staff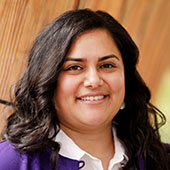 Sannah Boyd
Project Manager Aide
Sannah Boyd is from Aurora, Illinois. Currently, she is a senior majoring in Economics and minoring in Global Health Studies. Through her studies, she has become interested in better understanding socioeconomic inequalities in healthcare and ways to improve healthcare infrastructure. Sannah also worked as a research assistant, where she conducted qualitative analysis on economic development in Native American and Indigenous communities. Outside of class, she is involved in Women in Business, Northwestern Community Ensemble, and is an academic tutor for Evanston Township High School students. In her free time (prior to the pandemic), she enjoys trying new foods, attending concerts, and drawing.
Niyo Moraza-Keeswood
Assistant Director, Undergraduate Admission
Niyo Moraza-Keeswood is of the Diné and Chichimeca peoples. He is a recent graduate of the Policy, Organization, and Leadership Studies MA Program at the Stanford Graduate School of Education and holds a BA in Anthropology from Brown University. Niyo's research has focused on culturally responsive advising and the application of Peacemaking in Higher Education as a mechanism for conflict resolution, policy change, and community building. Prior to graduate school, he worked as the inaugural coordinator of the Native American and Indigenous Studies Initiative at Brown University. He joins Northwestern as the Assistant Director of Admission – Native American and Indigenous Student Outreach.