Story Tools
Share this story
We'd Like to Hear from You
Northwestern welcomes signed letters of 250 words or less from readers. We reserve the right to edit all letters. Please send correspondence to the
Editor
Northwestern
1800 Sheridan Road
Evanston, IL 60208-1800
Fax: 847-491-3040
E-mail: letters@northwestern.edu
Find Us on Social Media
Remembering Amazingrace
Terrific "Amazingrace" [fall 2011] article. It was a very special and inspiring place. I went there as a high school kid (Shanley Hall) and then as an undergraduate (the Main). It was a wonderful part of Northwestern. Great to read up on "The 'Gracers: Where Are They Now?" on the magazine website.
Chris Wall (SESP78)
Chicago
Thanks to Neil Tesser for such a great article. Amazingrace was an amazing institution and one of my favorite things about my years at Northwestern. Top of my list was the cover boy — Steve Goodman — but Vassar Clements wasn't too shabby either. And what ever happened to Ed (not Fred) and Fred (not Ed) Holstein?
Harry Castleman (WCAS74)
Canton, Mass.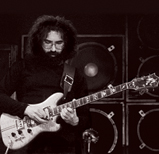 After graduation I served in the Peace Corps in the Togolese Republic. One day in 1973 I received the following telegram:
"Herbie, your mother is dead. Please come home. Your brothers and sisters will be grateful. Services for the death November 1 in McGaw Memorial, Central and Asbury, Evanston, Illinois. Love, Grace"
My fellow 'Gracers had told me before I left Northwestern that if they ever booked the Grateful Dead at Amazingrace they would let me know.
Apparently when the Peace Corps attempted to send flowers to McGaw, someone got suspicious. Unfortunately, the U.S. State Department called my mom to ask if she really was dead. It was all downhill from there.
Bert "Herbie" Grimm (WCAS72)
Santa Clarita, Calif.
The 'Gracers, two of whom were fraternity brothers of mine, symbolized the most unique era in Northwestern history. There are countless stories to share:
•When the 'Gracers moved the coffeehouse/soundstage from the Scott Hall basement to Shanley Hall, they fancied the address 2001 Sheridan Road and used it in the Chicago Reader's music listings until the administration caught them and made them use the legal address, 2031 Sheridan.
•They screened Cream: Farewell Concert in the brand-new Norris Center theater, but at the end of the movie, exemplifying their dedication to top-quality sound production, Lindsay Davis took the stage and announced: "We'd like to apologize for the sub-standard sound system here. We're bringing our own system over, and we'll replay the movie in an hour, so please come back and watch it again free of charge."
•Among the 12 'Gracers who resided at the Sherman Avenue house (actually 13 including Shannon, Lindsay's gentle, though enormous, Irish wolfhound), Jim "JT" Thomas occupied the third-floor crawl space. In order to provide light and air, JT installed not just a skylight but a double-hung window in the sloped roof facing Sherman, an incongruous sight that inspired a laugh for years thereafter.
Bob Best (WCAS72)
Evanston
I went to Amazingrace coffeehouse as a high school student the year before I enrolled at Northwestern. I had become a Jim Post fan listening to his recordings on WFMT's The Midnight Special and wasn't prepared for the wild man Post was onstage at the time. He mellowed out a few years later, but that show remains engraved in my memory.
Warren Silver (WCAS79)
Chicago
My friend David from high school was one of the 'Gracers. I arrived on campus just as they moved into Shanley Hall. And I was there on the very last night at Main Street. Jim Post closed the place with "Amazing Grace." Met my wife there too!
Steven Goetsch (GMcC74)
Solana Beach, Calif.
Loved mixing and recording the regular appearances by Bill Quateman. And I'll never forget the time I blew out our sound system when Mahavishnu Orchestra played.
Joe Tash (WCAS72)
Leawood, Kan.
Great music at Amazingrace. Also, so nice to see my late brother-in-law [Steve Goodman] on the cover of my alumni magazine.
Margaret Franson Pruter (G65)
Elmhurst, Ill.
What a blast from the past! I ate a lot of brown rice in the basement of Scott Hall. And I'll never forget seeing a young Emmylou Harris up close and personal.
Debbie Smith McLeod (WCAS74)
Kirkland, Wash.
Thank you for this wonderful article. I remember Bonnie Koloc looking ethereal in a white dress at a Shanley performance. I also remember seeing Larry Rand, a funny and talented satirist, opening for Jim Post and Bryan Bowers so many times. I have lots of Jim Post and Bryan and Bonnie on vinyl. I wish they'd come to perform in Vermont! I so miss Steve Goodman.
Mitch Kramer (G77)
Middlebury, Vt.
College Shopping
I just had to say how much I enjoyed the essay "College Shopping" [Purple Prose, fall 2011] by Julie Tresnak Dietz. I am also a School of Education and Social Policy human development and psychological services grad and am now a college counselor at a Chicago suburban high school. Dietz's article hit home because so many of my families focus on a "good name" college or one that "ranks high." Too many times I ask students why they are applying to particular schools, and the response is "because it's a great school." I get so excited when a student can tell me about the visit they took to the school or details they like about a school.
I received the fall issue of the magazine in the mail the night before I had a meeting with seniors' parents. I liked "College Shopping" so much that I made copies for all the parents in the meeting. I didn't make any comments but just handed it out to everyone in the hope that they might think about it, even just a little!
Thank you to Dietz for her excellent insights!
Beth Heneghan Gilfillan (SESP04)
Elmhurst, Ill.
The "College Shopping" piece was right on target. Too often people believe that education pedigree is an instant recipe for success. I look to my own experience of going to a small school for engineering, where my classes were taught by professors, not graduate students. In my first job out of college I was working for Motorola alongside graduates from almost every Big Ten school. I can say, your education is what you make of it, not where you make it.
Chris Grigson (KSM08)
Hoffman Estates, Ill.
A Stroke of Genius
I nearly fell out of my chair when I saw the article on Justin Zivin's research on tPA for stroke ["A Stroke of Genius"] in the fall 2011 issue. I had consulted Zivin a year ago after my own stroke. This was such a fantastic article because there isn't enough written about the treatment of strokes with tPA. People should know about the treatment so that, if they need it, they can go to a stroke center as soon as possible. I applaud Zivin and writer John Galbraith Simmons for the excellent job they did in explaining tPA treatment in layman's terms and for spreading the word about this remarkable drug.
Marcy Shugert (KSM04)
San Diego
Thank you for the excellent article on Dr. Justin Zivin and his contribution to the development of tPA for stroke intervention.
I am a speech-language pathologist at the University of Minnesota Medical Center, Fairview, and have been a part of our stroke center committee for many years. We use tPA essentially every day to treat patients who are able to get to our hospital by ground or air in enough time to be treated. I cannot even imagine the number of people whose lives have been saved and who have had significantly better outcomes due to use of this drug. Through your publication of the article and the illustration, Northwestern magazine likely informed many alumni and their families about stroke and tPA.
Many on our team have seen the Northwestern article. All have said that the information graphic on page 33 is one of the best pieces of stroke education we have seen.
Sarah Stranberg (C92)
Minneapolis
THE LONG GOODBYE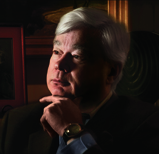 Thank you for including Barry Petersen's courageous story of caring for a loved one suffering from Alzheimer's ["The Long Goodbye," fall 2011] and of the need for care for caregivers.
While caring for my mom for three years after she was diagnosed with paraneoplastic cerebellar degeneration (a rare disease that left her unable to speak, swallow, walk, stand, balance or exist tremor-free), my dad had to be hospitalized for exhaustion and clinical depression. Together, my sisters and I (along with our amazing professional caregiver) shared caregiving 24/7. The financial, emotional and physical costs would have drained us, were it not for the support of our faith, friends and community. That time in my life united my family and gave me a new definition of love.
The Mayo Clinic now has a team of researchers for this disease after we started a foundation in my mom's name, thanks to our village of supporters who raised funds and awareness. Those ties that bind continue to strengthen us in this good fight. Mr. Petersen's story reminds our hearts how important this is.
Cheryl Golemo (GC95)
Wheeling, Ill.
Remembering Bill Cook
I read the tribute to the late William A. Cook [Passings, Alumni Life, fall 2011] with great interest. Bill Cook was one of my best friends during my years as a premed student.
Bill lived at the Beta Theta Pi fraternity house. I called him one day to ask a question, and the person who answered the phone wanted to know whether I wanted Dirty Bill or Clean Bill. I told the young man that I wasn't sure, but I probably wanted Dirty Bill. I was correct, and when Bill came on the line, I asked him why his brothers referred to him as Dirty Bill. He said that, by coincidence, there were two Bill Cooks living in the Beta House, and he received that designation because he never seemed to have time to clean his room.
All of us who knew Bill in those days knew that he would be a success. His fantastic loyalty and generosity toward the University make him a role model for all of us who are proud alumni of Northwestern. I lost track of Bill when he graduated and I went on to medical school. But I have never forgotten him and am proud and honored to have known him and to have called him my friend.
Robert P. Christopher (WCAS54)
Vero Beach, Fla.