The 'Gracers : Where Are They Now?
Story Tools
Share this story
JEFF BEAMSLEY (McC72) started his first computer business (with his father) in the basement of the Amazingrace apartment building in the mid-'70s. A few years ago he sold his latest software business to Compuware in Detroit, where he now works. He and his wife, Teresa Olwick Beamsley (G72), have three adult children.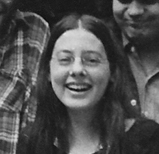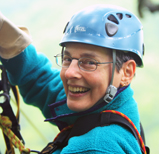 DEBBIE BLINDER BLANKENBERG (WCAS74) retired this year after 24 years as a newspaper copy editor. She and her husband and their 3-year-old Rhodesian ridgeback live in Lodi, Calif., where she runs "a small and fabulously unsuccessful home-based Web design business."




DAVE CONANT (SESP72) has worked in the hospitality industry since college, as food and beverage manager at hotels throughout the Midwest, and currently at West Baden Springs Hotel in southern Indiana — "probably the most beautiful resort hotel I could imagine."
LINDSAY WOOD DAVIS (SESP72) and AMANDA KILLHAM DAVIS (C75) were married in Northwestern's Shakespeare Garden in 1974 and held their reception in Shanley Hall. In his 40-year career in broadcasting, Lindsay has owned and run commercial radio stations and now works as an independent consultant. He is also an emeritus board member of the River Alliance of Wisconsin. Amanda has spent her career in social work with an emphasis on helping people with HIV and AIDS. They live in Monona, Wis.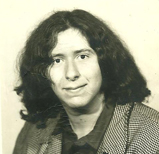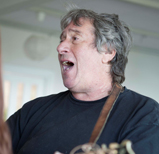 DAN EINBENDER (C72) has spent much of the last 32 years working with folk-music legend Pete Seeger's Clearwater organization, whose efforts have helped to restore the Hudson River, while also creating a new generation of environmental leaders. Einbender was also the Grammy Award–winning producer of Seeger's 2010 album Tomorrow's Children. Einbender lives in Wurtsboro, N.Y. His work takes him all over the world, primarily to Hellebaek, Denmark.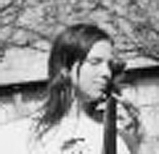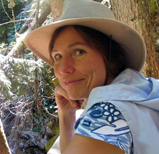 LOIS "LOI" MILLER EBERLE (C72) has worked in education for her entire career, as a researcher, program developer, teacher and consultant. She currently analyzes therapeutic educational programs and helps families find the appropriate program for their troubled teen. She is an affiliate of Woodbury Reports, a consulting firm in Bonners Ferry, Idaho.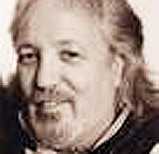 ANDY FRANCES (C71) has worked for the Robert Stigwood Organization and RCA Records; founded Chameleon Records (later sold to Time Warner); and owns and operates the media consultancy Adwater & Stir, based in Los Angeles and Nashville. His company's clients have included such disparate superstars as David Bowie and Garth Brooks.




WILLIAM GRAESSLE is married with three children and lives in Jacksonville, Fla., where he is a board-certified attorney in appellate practice. He has also served on the board of the Florida Bar Foundation, which distributes millions of dollars to legal aid organizations.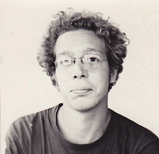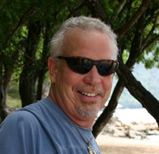 BERT "HERBIE" GRIMM (WCAS72), a self-described "serial entrepreneur," spent 14 years in partnership with legendary cartoonist and car-customizer Ed "Big Daddy" Roth. Grimm works in Web video production and travels the world with his wife, Shauna "Susie" Hoffman, a producer of theme cruises. They met at Amazingrace. They have two homes — a sailboat in the Santa Barbara marina, where they spend the weekends and every day possible, and a home in Santa Clarita, just down the road from Gene Autry's Melody Ranch.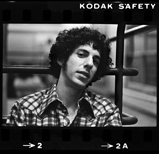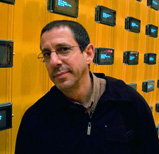 BENJ KANTERS (C75, GBSM02) helped build and operate Studiomedia Recording Co., an Evanston recording studio, in the 1980s. Married with three children, he is now associate chair of the department of audio arts and acoustics at Columbia College Chicago and conducts his Hearing Conservation Workshop seminars across the United States and in Europe.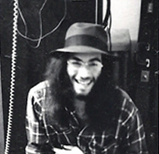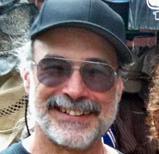 LENNY KARPEL (McC72) and DARCIE SANDERS (WCAS79) have co-produced — among other things — "three patents, three books, five albums, a killer banana bread recipe, and one incredible son." Since the turn of the century they have lived in Colorado, where they continue to work and live in creative communities. The famous Amazingrace "Food" poster hangs in their kitchen.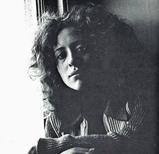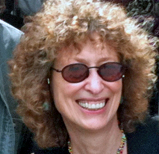 CRAIG LA FOLLETTE (WCAS73) is the only one of those 'Gracers to move West who actually remained in Eugene, Ore., where he lives with his wife and daughter. After more than two decades as a picture framer, he now designs and builds marimbas and hosho (Zimbabwean percussion instruments).
MARGOT MYERS (C75) worked for Democratic Sen. Dennis DeConcini of Arizona before joining the U.S. Postal Service in 1984, where she eventually managed retail marketing programs for 32,000 post offices nationwide. She also managed media relations for the pro cycling team led by Lance Armstrong as one small part of her job with the Postal Service. Retired from the USPS since 2009, Myers now directs training for the Platt Retail Institute. She is married and lives in Phoenix.
JAMES THOMAS (McC71), universally known as "JT,"  built upon his experience with the Amazingrace silk-screen machines to establish Art Casting of Illinois, an art foundry in the town of Oregon, Ill. He died in 1989 of heart failure as a complication of influenza. Two children born to his fellow 'Gracers are named after him.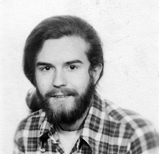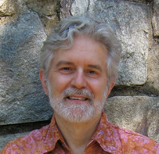 FLAWN WILLIAMS (C74) left National Public Radio in 2008, having spent 30 years engineering and producing its national programs. An independent producer of major audio and video projects, he is now a full-time visiting professor at Georgetown University and also coordinates the annual Vocal Week singing camp at the Augusta Heritage Center in West Virginia. (See "Sound Man," winter 2006.)
— N.T.