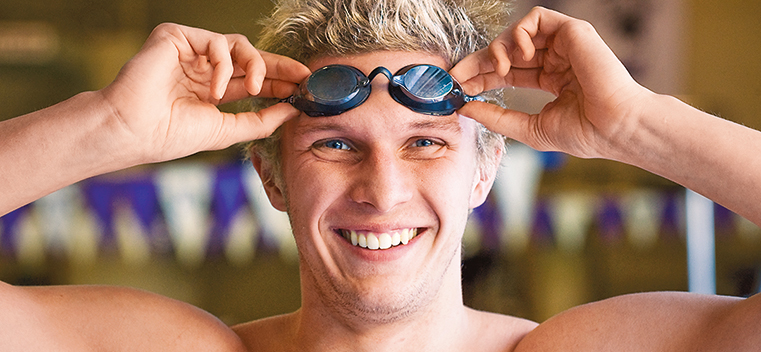 Matt Wilcox. Photo by Bruce Powell.
Diving Into Design: Matt Wilcox
Story Tools
Share this story
Tell us what you think. E-mail comments or questions to the editors at letters@northwestern.edu.
Ever wonder about those strange designations we use throughout Northwestern to identify alumni of the various schools of the University? See the complete list.
Find Us on Social Media
"We just finished our season. I'm now a 'swammer.' I've had the chance to see that Northwestern really offers a world-class experience. And that's in a multitude of areas. The NU for Life program, for example, helps student-athletes connect with alumni in their chosen industry to form connections and network.
"In a lot of Division I programs, you come in, you pump out your four years in the pool, and when you leave, you're done. There's a sense of family here at Northwestern that is really quite astounding and something I've really grown to enjoy. You're not just here as an athlete, you're here as a person."
Men's swim team captain Matt Wilcox, a mechanical engineering major from Bemidji, Minn., and his Design for America teammates developed Luna Lights, an automated lighting system that illuminates a pathway to the bathroom or other destinations when a person sits up in bed. He hopes to take Luna Lights to market.