From the archives
The University Archives has created an online exhibit, They Demanded Courageously: The 1968 Bursar's Office Takeover, to tell the story of this transformative moment in Northwestern University history. It includes a brief overview of the trajectory of the reasons students of For Members Only (FMO) and Afro-American Student Union (AASU) presented demands to the University to the legacy of the Takeover. It also features key documents, a timeline, participant biographies, photographs and bibliographic resources. The photographs and documents shared on this site are an excerpt of the exhibit. For more information, please contact Northwestern University Archives at 847-491-3136 or archives@northwestern.edu.
History
On May 3, 1968 more than 100 undergraduate and graduate students occupied the Bursar's Office in the first major sit-in experienced at Northwestern. After the students' April 22nd list of demands were not met, they stated their intentions of keeping the office occupied until these demands were met. This peaceful 38-hour occupation ended with University leaders negotiating with students and committing to enhance services and support for Black students related to admissions, scholarships, housing, curriculum, counseling and facilities, with the latter resulting in the designation of The Black House.
Photo gallery
The University Archives holds two collections of photographs of the occupation. One is a set of snapshots donated by James Sweet. The other is a set of shots taken by University Relations. The complete collection can be found here.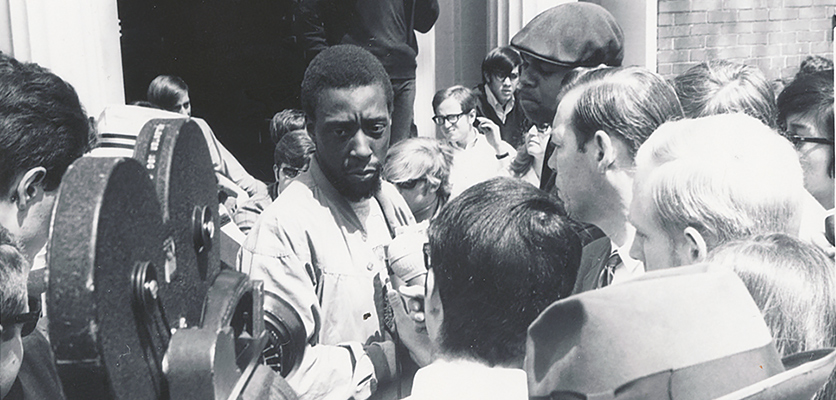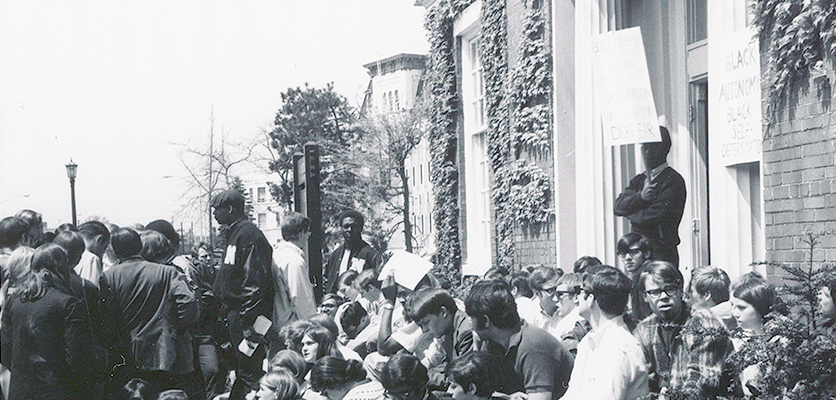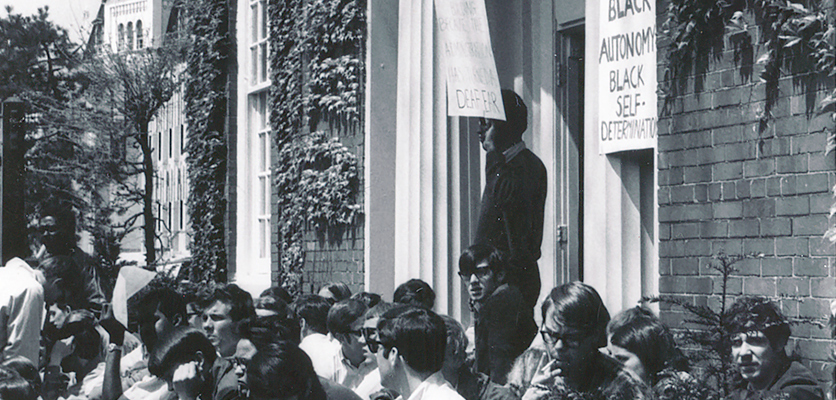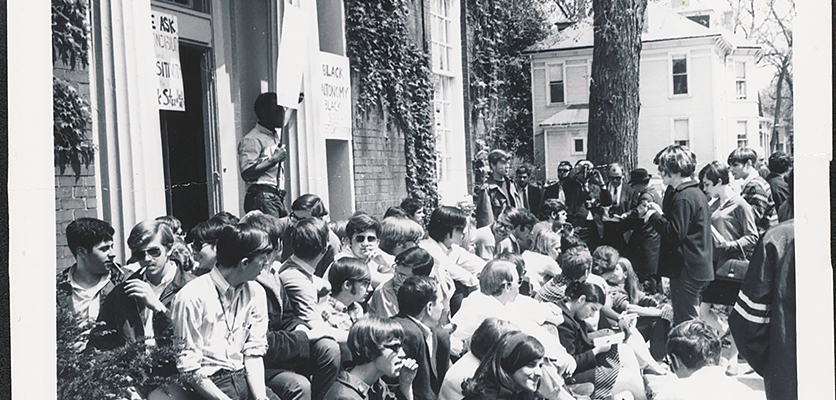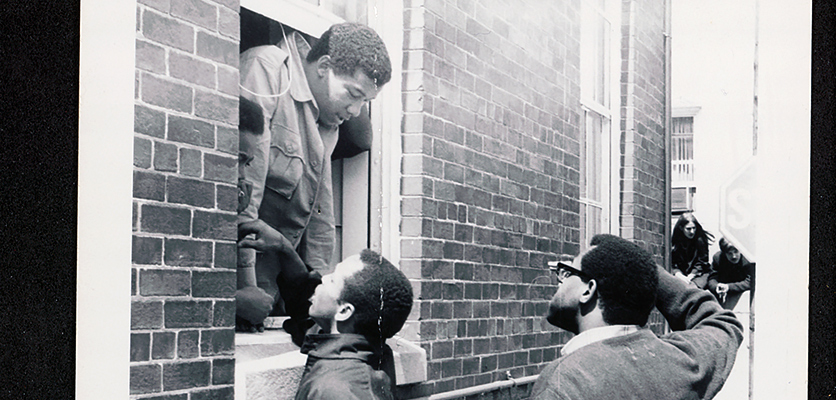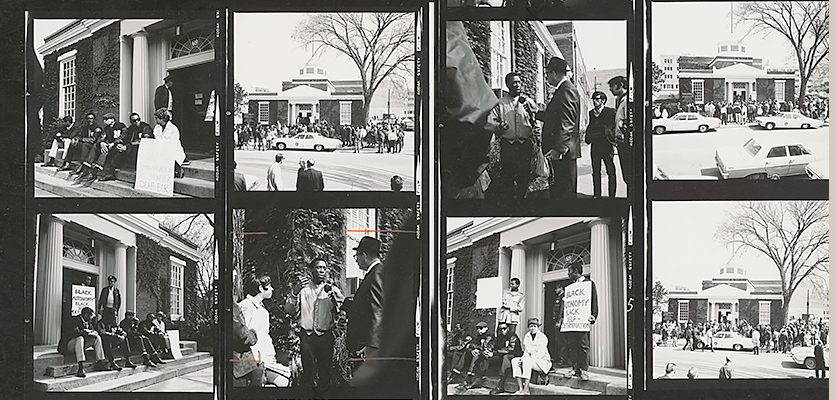 Photos by James Sweet.
Documents
The University Archives has a variety of documents related to the student protests, including a complete collection of The Daily Northwestern from the period, clippings from other newspapers, memos, press releases, flyers and other records. The complete collection can be found here.
Coverage of Takeover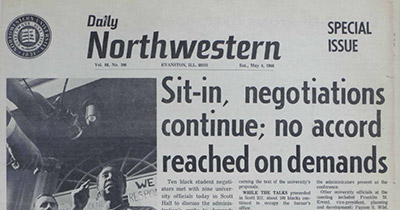 "Sit-in, negotiations continue; no accord reached on demands"
Coverage of Agreement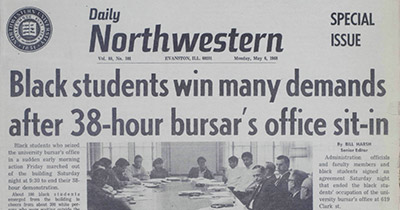 "Black students win many demands after 38-hour bursar's office sit-in"